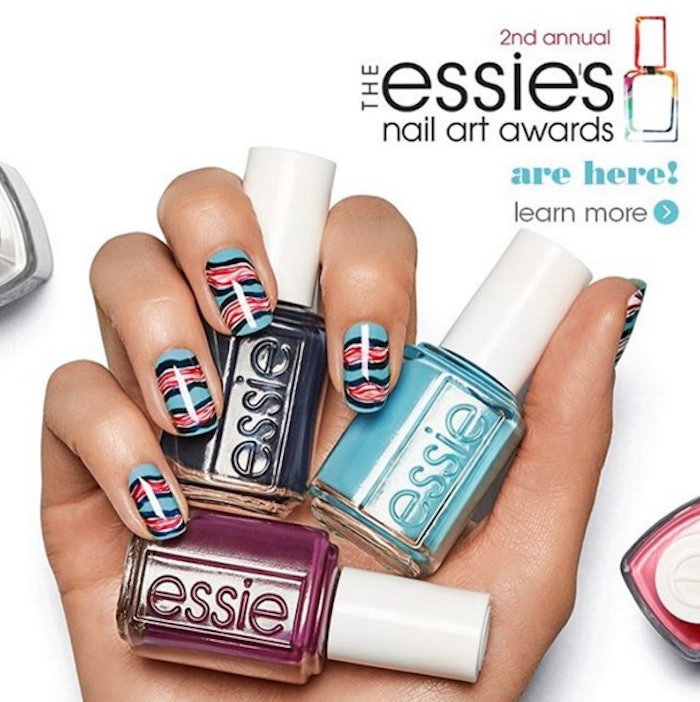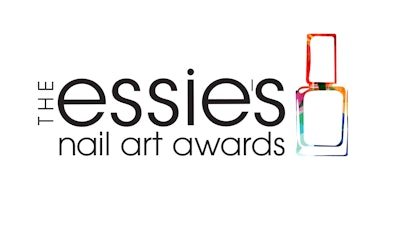 The Essie's are back! Now's your shot to show off your artistry for a chance to earn some serious cash and create some epic nail art along the way. The second-annual nail art contest hosted by Essie features an exclusive series of nail art challenges in an attempt to discover the next great nail artist.
In partnership with
teenVogue,
the contest kicked off earlier this month whereby
Essie
 fans and upcoming nail art superstars can enter a four-phase contest for a chance to win the grand prize – a $20,000 partnership with Essie and a spot at New York Fashion Week with celebrity manicurist, Michelle Saunders.
RELATED: These Essie Gel Couture Shades Are On Pointe
At the conclusion of the contest, a fan favorite winner will be chosen by online fan votes and the grand prize winner via Essie's panel of experts, including: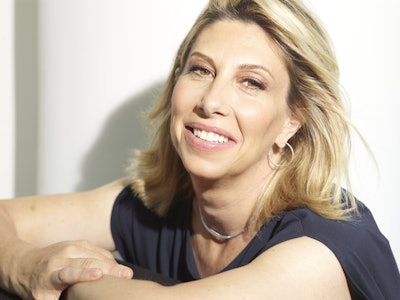 Carolyn Holba – general manager, Essie global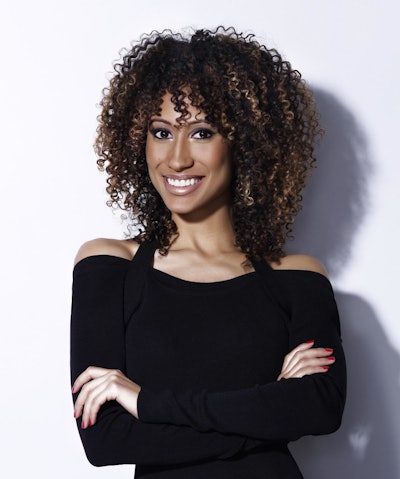 Elaine Welteroth – editor of Teen Vogue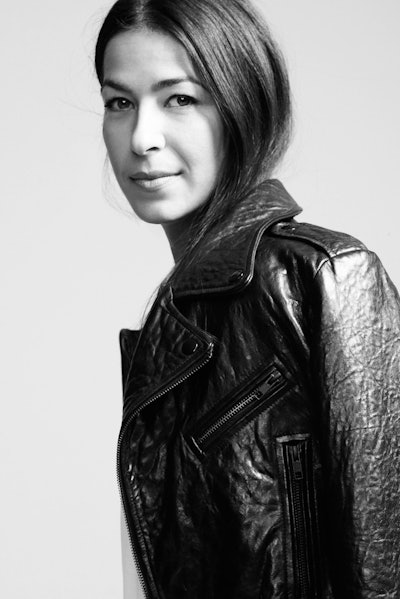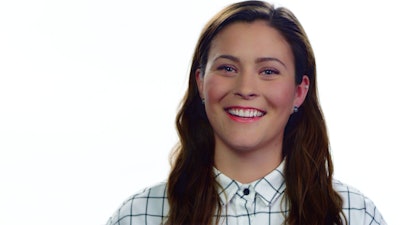 Harli Hall – 1st Essies winner and 2016 nail art ambassador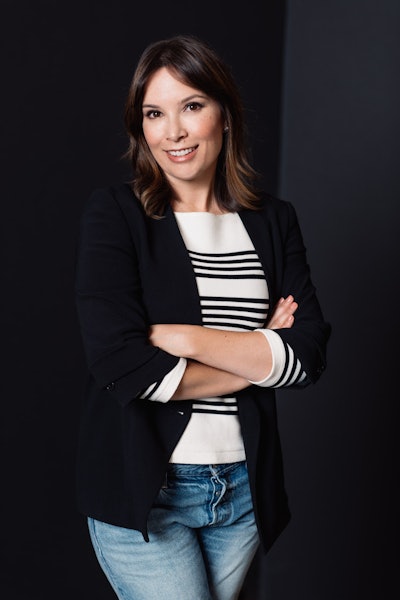 The Essies will run now through July 2017, broken into four phases, including:
Phase 1: Qualifying Challenge (January 9th – February 20th)
Qualifying submissions will open to all participants. Contestants will be required to upload two videos to essie.com, including: an "intro" video and a "nail art" video, creating any nail look using Essie nail color and care products in two minutes or less. The first 1,000 entries will receive Essie's gel.setter kit and the creators of the top ten videos, as selected internally by Essie, will move on to phase two. The ten qualifying entrants will be announced on February 27th.
Phase 2: Spring Trend Challenge (February 27th – March 27th)
In this phase, the top ten contestants will receive Essie's spring 2017 collection and challenged to create the ultimate spring trend inspired nail art look. Videos will be uploaded to Youtube where online fan votes will determine the top six semi- finalists moving to phase three. The six semi-finalists will be announced on April 10th.
Phase 3: Nude Trend Challenge (April 10th – May 10th)
Six lucky semi-finalists will receive an Essie's wild nudes collection and challenged to create the ultimate nude inspired nail look. The top three finalists, as chosen by online fan votes, will move to the last phase. The three finalists will be announced on May 22nd.
Phase 4: Editor's Challenge (May 22nd – June 5th)
The three semi-finalists will receive a rack of 90 Essie shades and will be flown to New York to film their last video. For this challenge, Essie will be working closely with Elaine Welteroth to come up with the theme for this challenge that allows the finalists to express their inner creativity. Essie's expert panel will select the next Essie nail art ambassador and the fan favorite will be chosen by online fan votes. The two winners will be announced on July 5th.
Prizes:
One Grand Prize Winner – chosen by the panel of experts
$20,000 partnership with Essie
Featured as Essie's nail art ambassador in how-to videos, a behind the-scenes experience with Michelle Saunders during New York Fashion Week and so much more!
One Fan Favorite Winner – chosen by the public voters
For complete contest rules and information, please visit essie.com/theessies.
[Images: Courtesy of Essie]