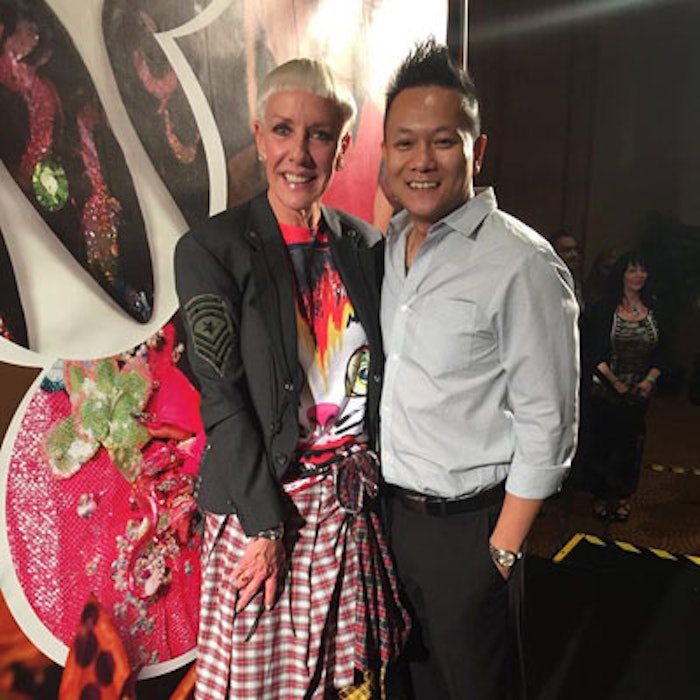 This year, CND sponsored VietSALON Magazine's first-ever Nail Artistry Competition. Each contestant has challenged to create a set of 5 nail tips that celebrate "the creativity and beauty of color" and after much deliberation and many talented entries, this year's winner has been selected! See which lucky nail tech took home the title and gold.
CND Announces Winner of Nail Art Competition
CND, the company that brought you Shellac and Vinylux (as if you already didn't know that), recently served as the proud sponsor of VietSALON Magazine's first annual Nail Artistry Competition. For this competition, contestants were asked to create a set of five nail tips that best reflected the "creativity and beauty of color," using their CND System of choice. After much deliberation, the panel of experts from VietSALON Magazine, NAILS Magazine, CND Sales Manager, Stacey D'Abate, and CND Co-Founder and Style Director, Jan Arnold, chose five lucky finalists to receive an all-expenses paid trip to Premiere Orlando, the ultimate beauty trade show for professionals. The winner was then selected and announced on Sunday, June 5.
See this Instagram photo by @tan_nailsn2art * 60 likes
Various nail artistry techniques were featured in the designs submitted, from hand-painting to 3D sculpture. The winner, Tan Nguyen, was selected for his unique and vibrant hand-sculpted design channeling Vietnamese dragons, which represent life, existence and growth. The first-place prize included the coveted Nail Artistry Competition Winner title, $1,000 in product and cash prizes from CND and an upcoming editorial feature in VietSALON Magazine.
During the Shining Stars Party & Concert where Tan was announced the winner, he described his win as a victory for all Vietnamese-American Nail Professionals and expressed his desire to unite the industry as a whole. The remainder of the night continued to celebrate the industry, the growth it has taken over the past several years, and the exciting development of the profession in the future.
[Images courtesy of CND]