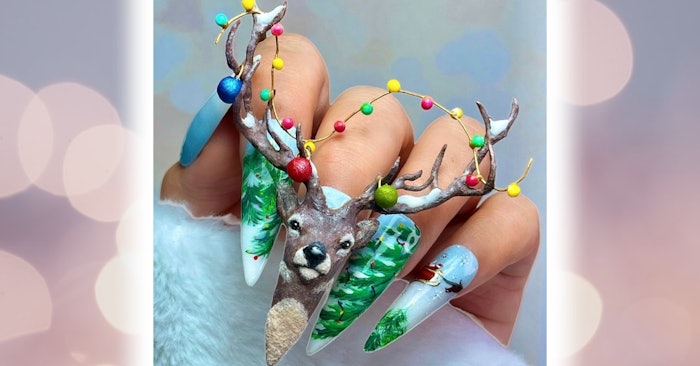 You know Dasher and Dancer and Prancer and Vixen, but do you know about the amazing nail art created by Gemma Dawson?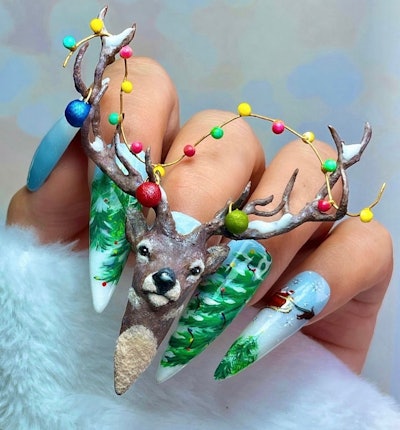 Dawson, a U.K.-based nail artist, took the reigns on reindeer nail art with her 3D reindeer she sculpted entirely out of acrylic. 
"He took me around three hours to sculpt start to finish," Dawson told Nailpro. "His antlers, and then the baubles and the lights, were around an hour all in, as I wanted to make him fully decorated." 
Dawson used products from the vegan and cruelty-free nail brand HD Professional Nail Systems to create her reindeer nail art. She shared how she conceptualized the design on her Instagram, which you can view below.
Follow Nailpro on Instagram and subscribe to our free daily newsletter to receive the latest news for nail professionals.