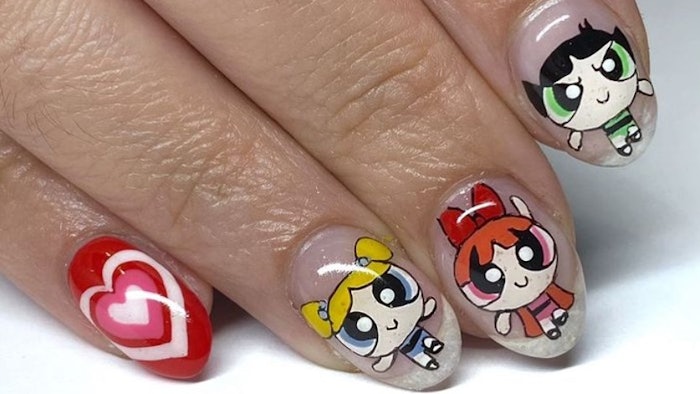 Courtesy of @vanityprojects
The early 2000s are making a comeback with Y2K heart nails.
These particular heart nails pay homage to the bubbly heart doodles we drew all over on folders and binders in junior high school.
The hearts look like the ones seen on Powerpuff Girls where the hearts radiating out in multiple layers.
Checkout these examples of Y2K heart nails: