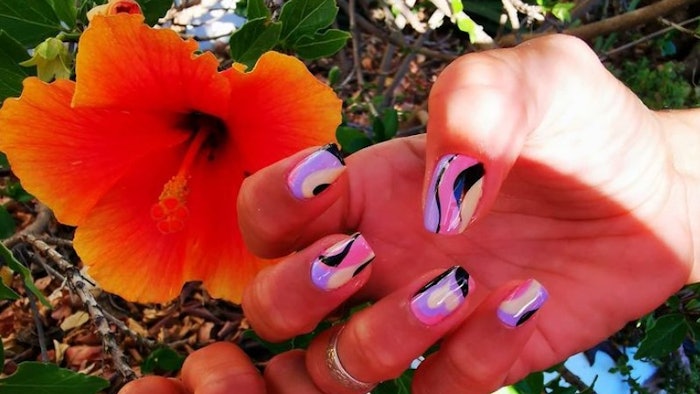 Fashion and beauty take cues from each other all the time. This constant collaboration has prompted one of the coolest spring 2021 nail-art trends inspired by Italian fashion designer Emilio Pucci.
The "Pucci" design marries bold colors and abstract patterns for a look that is reminiscent of Pucci's colorful, geometric prints.
"Pucci is my favorite designer," said celebrity manicurist Elle Gerstein. "I love the geometric design and color used in the patterns. This is a bold and gorgeous statement to make on nails. Also, no two are alike, which makes the creations unique."
The key to executing the design is layering complementary colors on top of each other in various squiggly lines, just make sure each nail-polish shade dries before you go to apply the next one.
Keep scrolling to get inspired to create your own Pucci manicure:
1. @nails.bab

2. @latinwitch
3. @nailbeatz

4. @erierinailz
5. @atomicowl
6. @suzannenicollenails
7. @nailsketch50