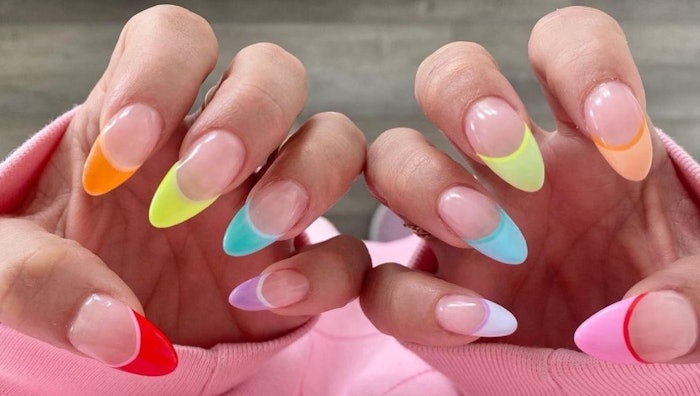 While rainbow nails have been a popular choice among clients for some time, nail techs on Instagram are giving the multicolored manicures a 2021 makeover with the use of softer pastel shades.
From colorful French tips to gradient sets to an assortment of solid pastels, muted rainbow hues are blooming for spring and will more than likely continue their vibrant run well into the summer months.
Ready to embrace the new take on this trend? Check out these five Instagram posts for inspiration.
1. @nailsbymk_
2. @indiesbeautyroom
3. @camillab_nails
4. @corinna.at.the_nail_artiste
5. @styleandflexnails