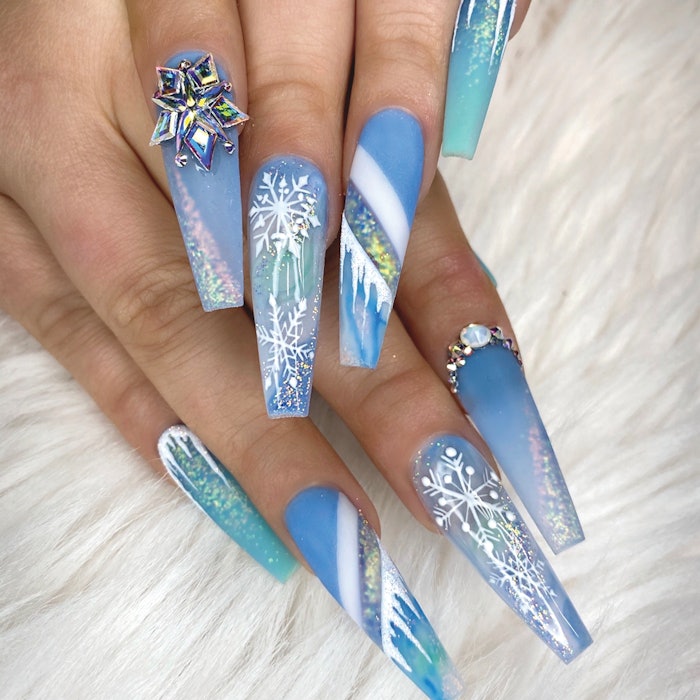 Nail artists have turned up the heat with snow- and icicle-themed sets. From crystalline tips to glassy blues to showstopping sparkle, these looks prove that the best way to add some spice is with a touch of ice.
For all the icy cool looks, please visit Nailpro's January/February digital magazine.
If you'd like to submit your own nail art for NAILPRO's Portfolio, look for the next theme by following @nailpromagazine on Instagram. Then, send an email to alatimer@allured.com that includes your name and Instagram handle along with your high-resolution photos. By emailing your photos, you grant Allured Business Media the right to use any of your submitted images in NAILPRO magazine, corresponding electronic media and/or marketing materials without any compensation. In addition, you grant Allured Business Media the right to these images for future use without any compensation due.
Submit for the next theme: Pretty n' pearls!