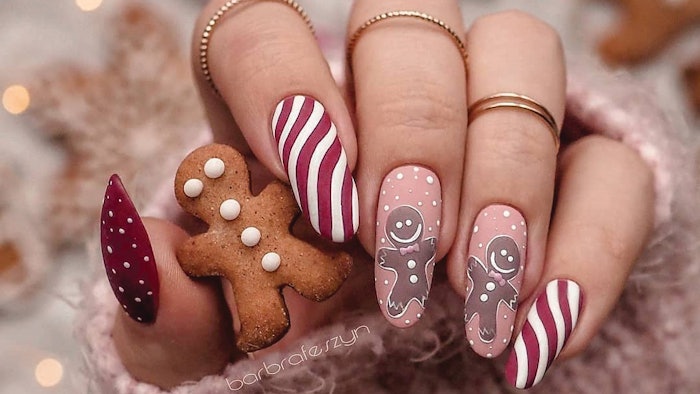 Holiday style comes in all shapes and sizes. Maybe you adore the classic holiday panache where more is more, complete with wreaths and lights and Santas of all sizes sitting on your mantle. Are you a minimalist who eschews the typical red and green, opting for simple metallic touches and uniform design instead? Or perhaps you skip the holiday flair altogether in favor of focusing on the promise of a New Year.
Likewise, holiday nail art is personal. Not every client is going to want the same candy-cane stripe—so it's a good idea to be prepared with a few go-to designs that will appeal to all of your clients' taste.
Here, we feature 17 festive nail art looks, plus design tips and product picks, to get your creative juices flowing.