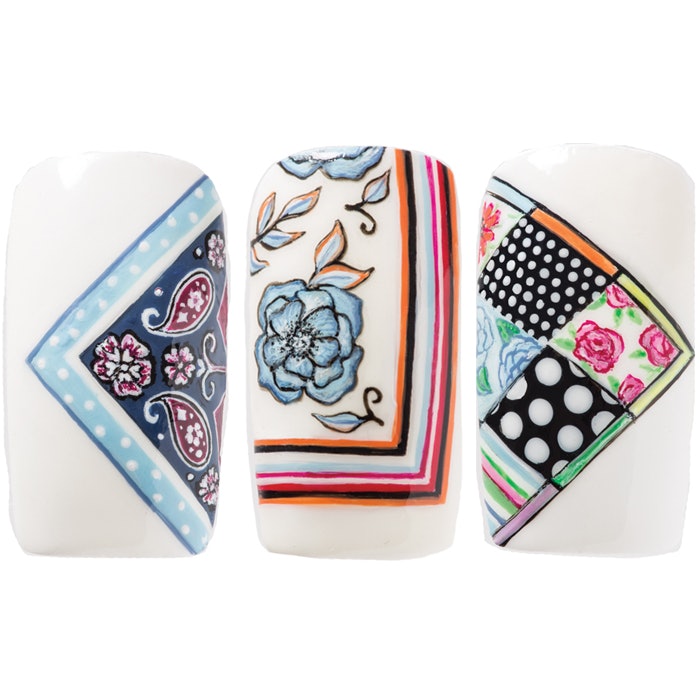 Call it a 'kerchief if you like, but the silk scarf certainly got more mileage on this season's runways than it has in years. But not as a dainty square of silk—no, designers blew up silk scarf prints to large proportions, weaving varying patterns into alluring pantsuits and dresses (see: Richard Quinn and Tory Burch). In an eco-conscious move, designer Marine Serre collected silk scarves for months on end only to upcycle them into flowing patchwork caftans and skirts with slits cut up to the hip. At 3.1 Phillip Lim, that same crafty approach of sewing together a mishmash of silk scarves looked even more delicately beautiful, thanks to a handkerchief hem and shoulder straps designed to look as if the model had tied them herself. Such prints, from paisley to floral to polka dot, certainly lend themselves to nail art—but how do you make them appear scarflike in your design? Take guest artist Celine Cumming's renditions as your lead: Paint your chosen print in a square, rectangle or patchwork formation, and then edge the design with stripes.
RELATED: Summer Nail Art Inspired by Straw Sun Hats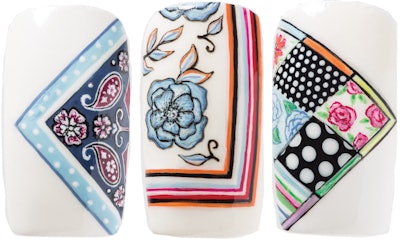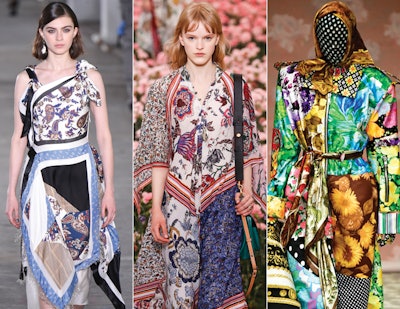 RELATED: Nail Art Inspired by the Glitter and Sparkle on the Runway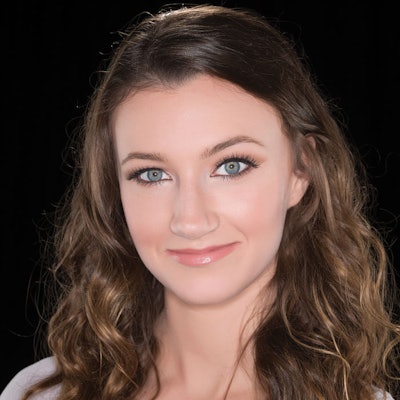 Guest Artist: Celine Cumming is a nail artist based in Middletown, DE, who loves finding nail art inspiration fresh off the runways.
[Images: Nails: Brooks Ayola; Fashion: Getty Images]