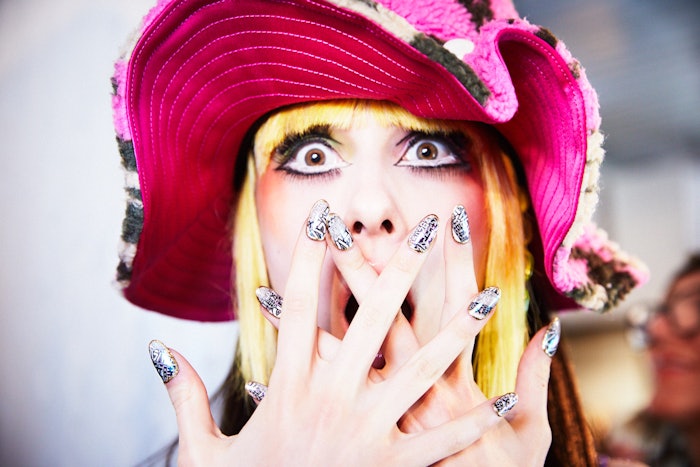 Designer Ryan LO never fails to amaze the audience with bright colors and eye-catching pieces. The collection itself combined street style with Japanese teen fashions. The custom nail styles for each of the models, portraying the idea of "Street Chic," were no disappointment either. 
Led by Jan Arnold and creative lead Marian Newman, the CND team brought the nails to life with intricate creations using Shellac and Vinylux. The first look, designed by CND education ambassador Anna Lee, showcased cashmere base tones with gold framing, translating grills into a romantic style with Japanese newsprint details. The look also had gold chains to add edge and movement. The second look, created by guest artist Winnie Huang, was a literal take on Japanese newsprint, using an opalescent finish.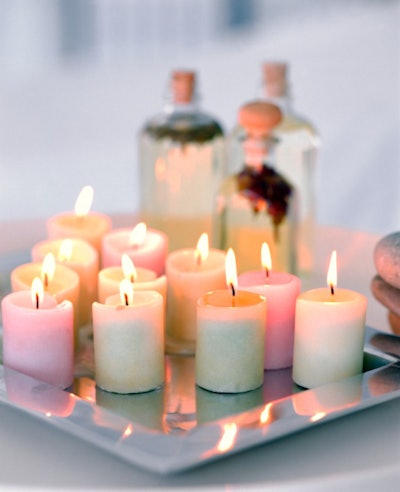 "Japanese street met urban chic on the runway, with decadent designs adorning nails and accent chains reminiscent of a clutch bag, morphing nails into jewelry and fashion accessories," Newman said in a press release.
RELATED: LFW Fall 2017 Nails: CND For Vivienne Westwood
The first look for Ryan LO featured gold chains for texture and movement.
The second look featured Japanese newsprint for the models' nails.
What do you think of these bright and edgy nails? Let us know in the comments below, and then read more Fashion Week coverage.
This story was originally published on NailItMag.com.
[Images: Courtesy of CND]