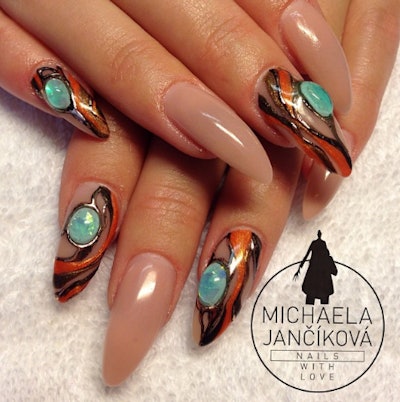 The fall season has officially begun; so let the autumn themed nails take over!  Something in this selection of designs is guaranteed to inspire you, whether you're into cutesy designs, simple patterns, or dramatic sparkle. See all of them here.
Above: Michaela Jančíková from Ostrava, Czech Republic merged stones, foil, and color to create an earthy fall look.
[Instagram @michaelamakelove]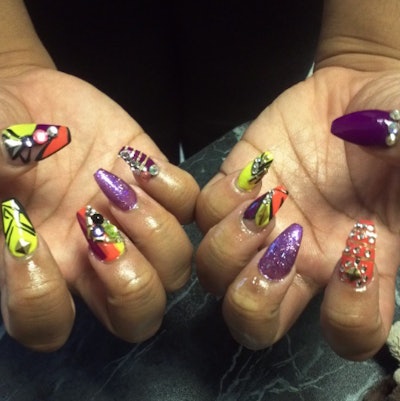 A squared off tip is the perfect canvas for blinged out purple and orange art at Nail Candy Beautique in Dallas, TX.
[Image: Instagram @nailcandybeautique]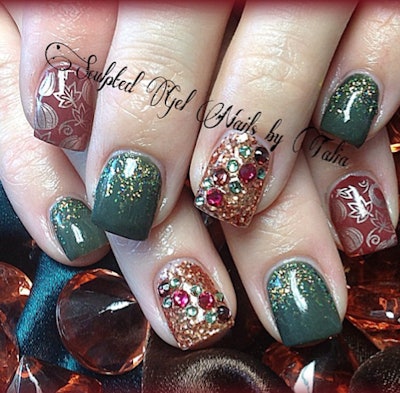 These sculpted gel nails by Talia incorporate everything from gems to stamping. We love the combination!
[Image: Instagram @gelnailsbytalia]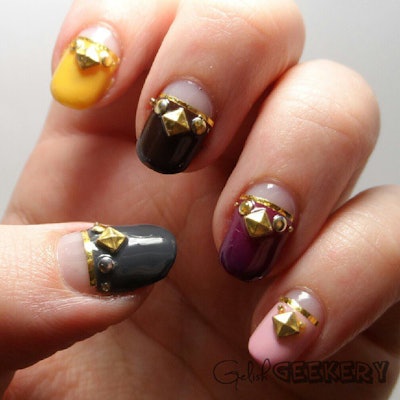 Ann, known as the Gelish Geek, took her own creative vision to a design she saw on Pinterest to design these multicolored nails with unpainted moons.
[Image: Instagram @GelishGeek]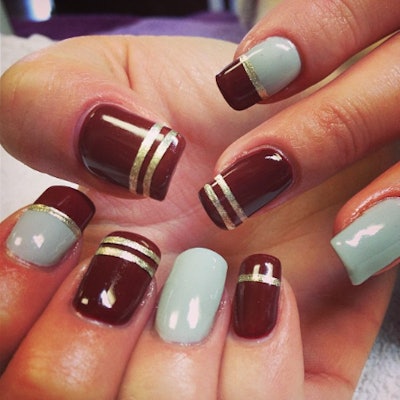 For lovers of Merlot and Cabernet, this elegant color combination by Karma Salon and Spa in Ontario, Canada mixes wine red, warm grey, and gold.
[Instagram @karmasalonspa]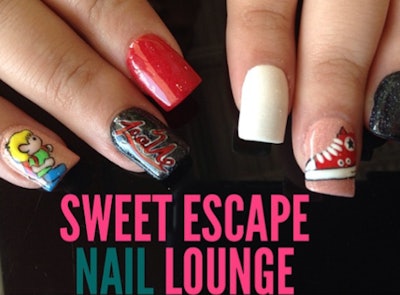 The Sweet Escape Nail Lounge in Sugar Land, TX created a cute back-to-school manicure based on Converse shoes. The finger on the left even says, "Lace Up!"
[Image: Instagram @thesweetescapenail]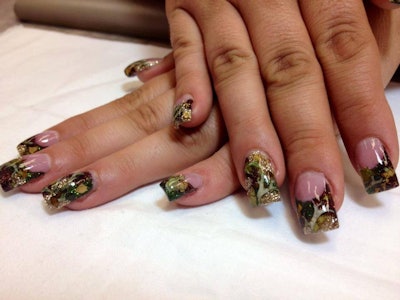 Sandy Billick turned real twigs, leaves, and moss into pretty acrylic camo nails!
[Image: Sandy Billick]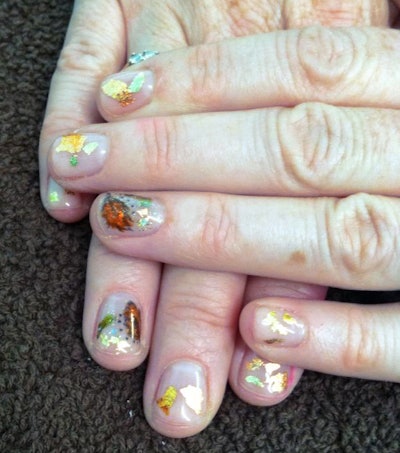 Tori Fisher recently added some shine to au naturel nails with bits of foil and leaf designs.
[Image: Tori Fisher]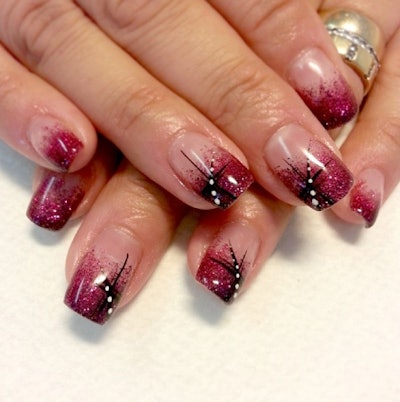 Micaela Wallgren of Svea Naglar in Sweden created these nails using Light Elegance Glitter Gel in the beautiful new shade, Crimson. For the tutorial, click here.
[Image: Instagram @Sveanaglar]