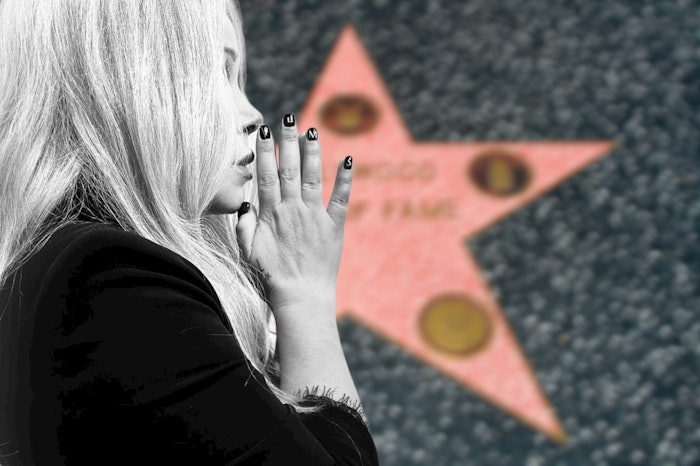 Christina Applegate's nails at her Hollywood Walk of Fame ceremony made a powerful statement about her multiple sclerosis diagnosis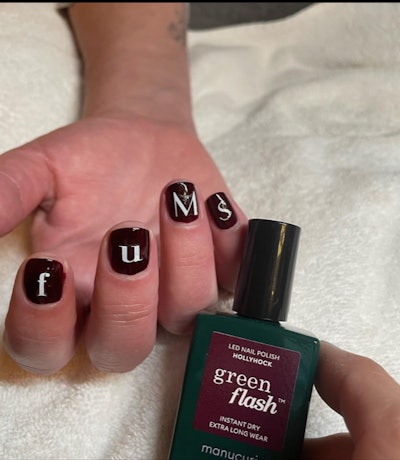 Applegate first went public with her diagnosis in August 2021. At her Hollywood Walk of Fame ceremony on November 14, 2022, the actress sported nail art that read "FU MS." 
Celebrity nail artist Vanessa Sanchez McCullough designed Applegate's nails for the ceremony and discussed the inspiration behind her nail art with Pop Sugar.
"Christina told me that she wanted to make a literal statement with her nails and wanted the letters FU MS on her nails," McCullough said. "We chose to do so in white, so it stood out on top of the moody, rich red color. We were both thrilled with the way they turned out."
McCullough used Manucurist Green Flash LED Nail Polish in Hollyhock and Snow to create the look. The polish is vegan and HEMA-free, making it the perfect choice for Applegate, who is allergic to most polishes. 
McCullough honored Applegate in an Instagram post showcasing her stunning, statement nail art. 
Follow us on Instagram and subscribe to our free daily newsletter to receive the latest news for nail professionals.