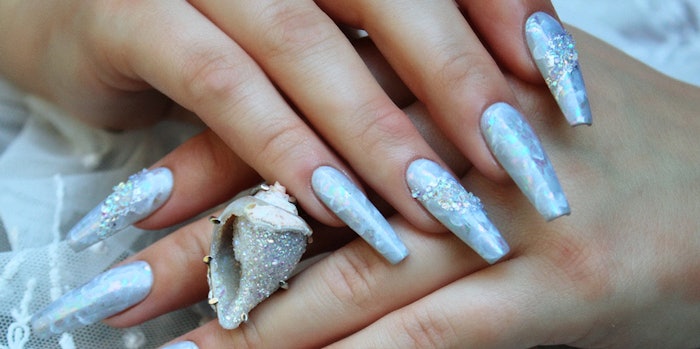 Sometimes the greatest muse for a nail artist is none other than Mother Nature. From gorgeous color palettes to eye-catching textures, the natural world is ripe for the picking when it comes to sourcing inspiration.
Nail artist Kaitlin Smith designed, painted and modeled these seashell-inspired nails.
"The marble/stone nails are very trendy right now, and I wanted to create something that was different from anything else I have seen. My inspiration was this seashell druzy pendant pictured with my nails," she said.