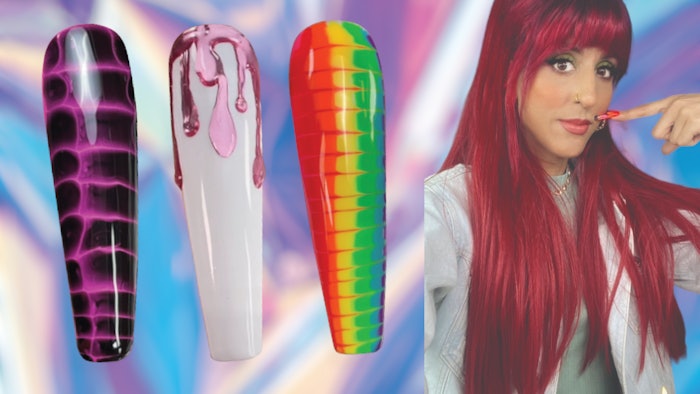 Courtesy of @ilysmnails
As the visionary behind ILYSM Nails (@ilysmnails), Nadia's venture into the realm of nail art began as a casual experiment that rapidly evolved into a fervent passion.
From a young age, she indulged in arts and crafts, always adorning her nails with vibrant colors. In her teenage years, she truly delved into the intricate world of nail artistry, which inspired her to pursue professional nail art training. Here, Nadia shares how to create three nail art sets that are sure to be all the rage this summer, especially during festival season.
You can get the full tutorials for a hot pink with black snake print nail look, chrome drip nail art and tie die nail design from Nadia by reading Nailpro's May/June 2023 issue.