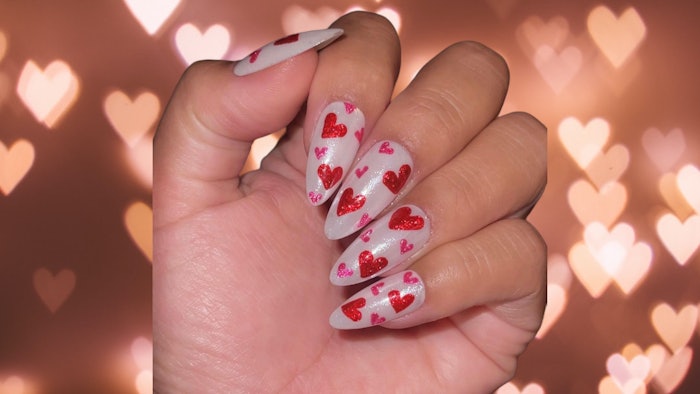 Valentine's Day is fast-approaching! 
We loved this glazed donut nail set by nail artist Jen Flores (@nailartbyjen) so much, we has to ask her for the how-to!
Flores used products from DND to create her chromed out set adorned with red hearts.  Check out her how-to below!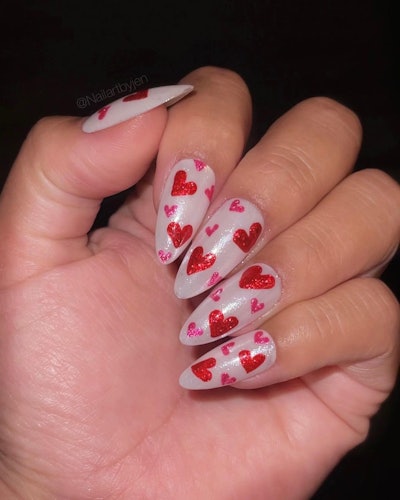 Valentine's Day Nails: 
1. Apply a base coat. Flores used DND Gel White Fur #161.
2. Apply a top coat. 
3. Chrome the nails using DND Pearl Chrome Effect.
4. To create the hearts, connect two dots using a liner brush. Flores used DC Platinum – #184 Ultra Red and DND43 – Pink in her design.
5. Finish with your desired top coat. 
See Flores' full tutorial below!
Follow Nailpro on Instagram and subscribe to our free daily newsletter to receive the latest news for nail professionals.