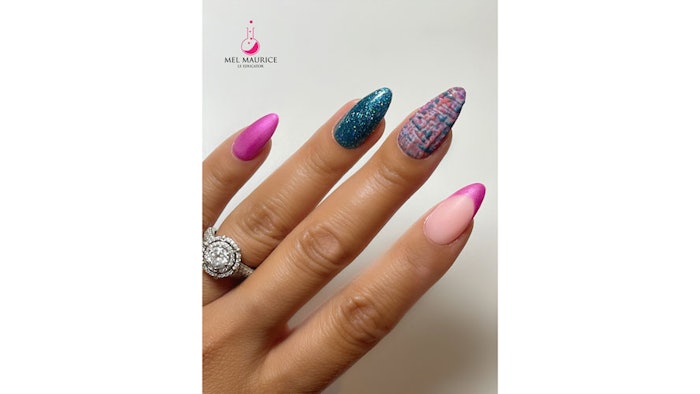 Courtesy of Mel Maurice
Maurice drew inspiration for this preppy nail look from Light Elegance's fall 2022 collection, The WhoDunIt? Feel free to experiment with multiple layers of polish.
Get The Look: 
1. Apply a medium-gray color in one layer, and cure under an LED lamp for 30 seconds.
2. Follow with a matte UV/LED top coat in one layer, and cure for 60 seconds.
3. Using a fluff brush, add dark plum stripes in light strokes, then sprinkle with  clear acrylic powder. Cure for 30 seconds, then cleanse the nail.
4. Repeat Step 3 with a fuchsia polish followed by any additional layers. 
5. Finish with a nail cleanser or dehydrator.