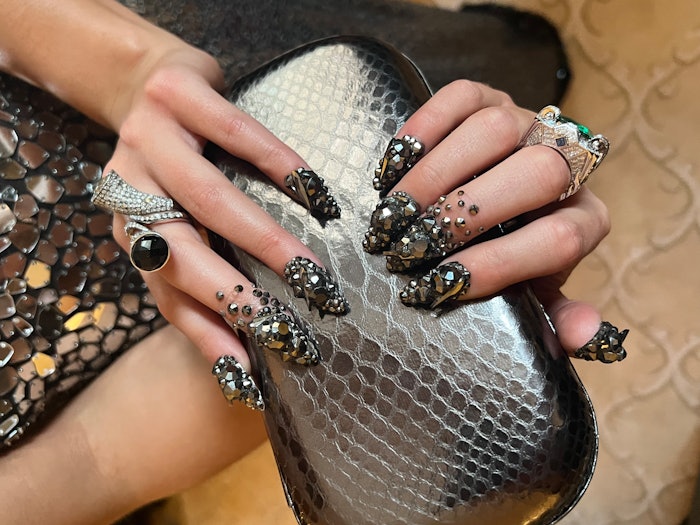 Courtesy of @natalieminervanails
Celebrity nail artist

Natalie Minerva

created Addison Rae's sparkly gunmetal look using

CND for the Met Gala!

"I was inspired by the look and feel of Addison's dress and wanted the nails to reflect the gunmetal tones. We wanted to create something that felt organic and yet also futuristic at the same time," said Minerva
Get the Look:
Begin with a medium length almond shape press-on.

Apply CND Shellac Original Base Coat.

Next, apply two coats of CND Shellac in Silver Chrome. Cure after each layer.

To achieve the organic stone feeling of these nails, use a variety of hematite Swarovski pieces, both in flat back and pointed.
Apply CND PLEXIGEL Builder to adhere all the stones.
Seal everything with CND PLEXIGEL Protector Top Coat.