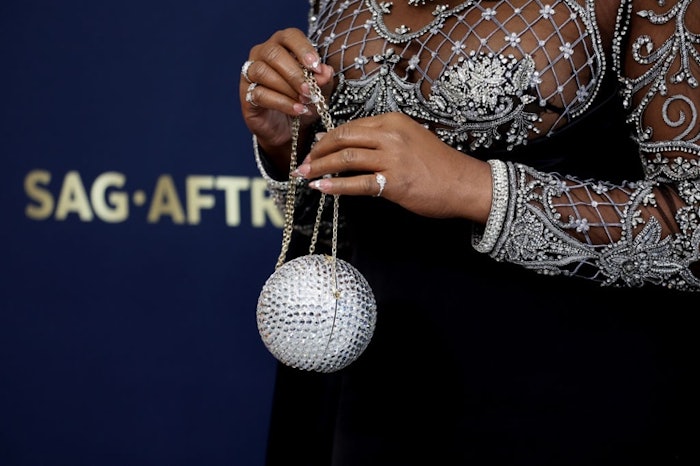 Courtesy of @erierinailz
Eri Ishizu, celebrity nail artist, created an iconic nail design for Laverne Cox's look, as she hosted the E! Pre-Show at the SAG Awards.
Eri used CND products to create the look.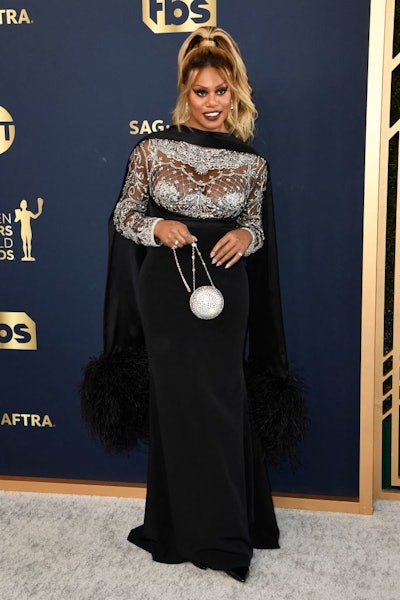 The embellished nail look complemented her entire ensemble perfectly with an elegant base color and embellishments. 
Get the Look
Begin the prep with CND PLEXIGEL Bonder.
Use CND Future Forms to sculpt the nail shape.
Apply two coats of the new CND PLEXIGEL Color Builder in Spiced Taffy to build the desired length and add color at the same time.
Finish with CND PLEXIGEL Top Coat before embellishing with crystals in a half-moon shape across the nail, placing the largest crystal in the center and the smaller crystals on either side reaching the outer edges.
Complete the look with CND SolarOil to condition and moisturize the nail and cuticle.