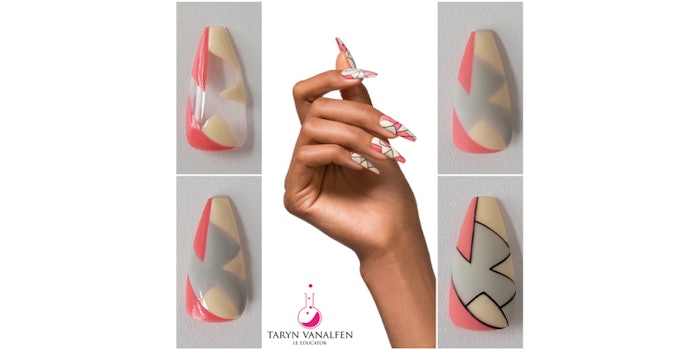 Courtesy of @taryns.nails
She created the look using Light Elegance products, specifically with The Artist 2022 Spring collection.
Get the Look
Start out by painting different abstract type shapes around the outside of the nail using a creamy, yellow vanilla color and an orangey coral.
Fill in the rest of the nail with a dark olive green.
Finish the nail with a matte top coat.
Using a fine, thin brush, outline each shape in black.
Add a top coat again, or leave it be for a bit of dimension!