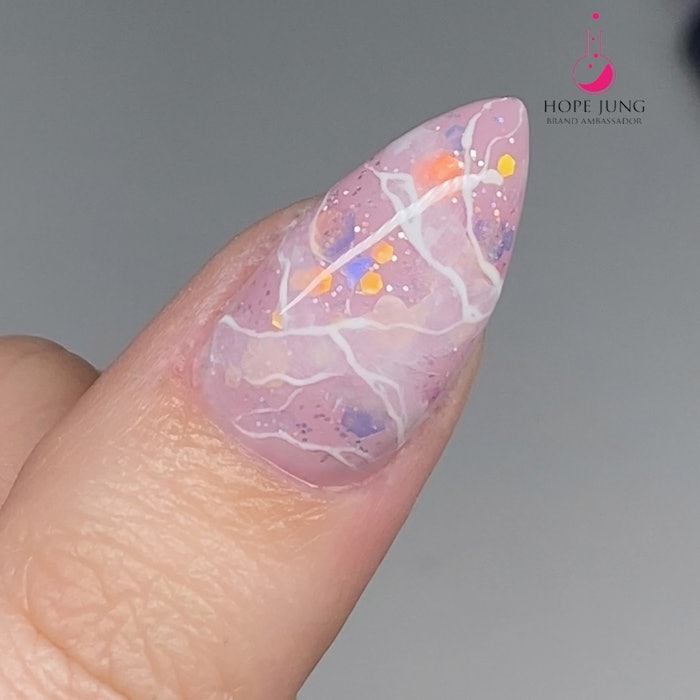 Courtesy of @hopejungnails
Hope Jung, veteran nail artist and Light Elegance brand ambassador, has created a a water lily-inspired nail design!
Jung was inspired by the famous French impressionist painter, Claude Monet, to create the design.
She used products from the Light Elegance The Artist spring 2022 collection to create it.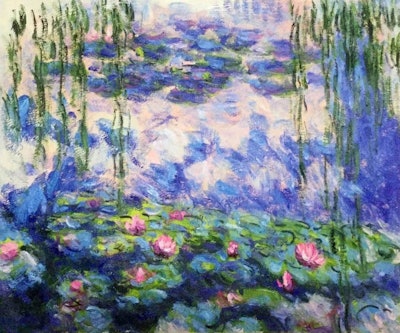 Create the Look
Apply a mauve gel as the base color.
Using your gel polish brush, apply a glittery pink/coral gel with blue specks all over the nail. (For more depth, concentrate the larger glittery pieces near the edges.)
Apply a shiny top coat.
Buff smooth.
With a striping brush, sketch out the pattern with white gel paint, and do not cure.
Using a block brush, blend out the gel paint with cleanser for a soft, cloud-like pattern. 
Taking the striping brush, add thin lines to emphasize the natural patterns formed from blending. 
Finish with a shiny or matte top coat for an iridescent, opal effect.