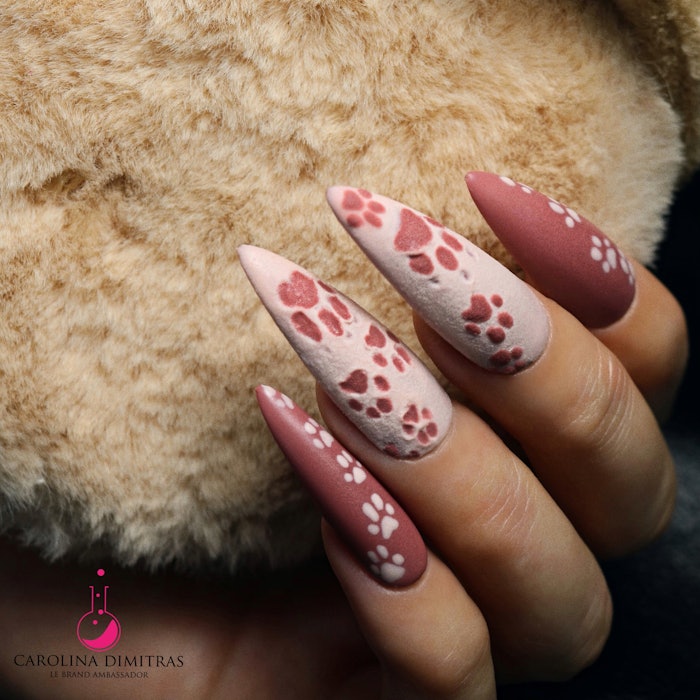 Courtesy of @carolina_dimitras
Carolina Dimitras, a Chicago-based nail artist and Light Elegance ambassador, shares her steps on how to achieve this funky paw print nail set.
To achieve this set, Dimitras used Light Elegance's winter 2022 collection: Winter Play ButterCream.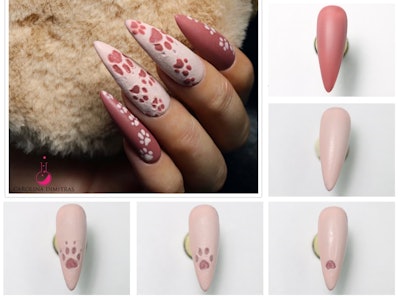 Apply two thin coats of Toboggan Time! ButterCream and Top Coat with Flat Matte, and then cure.
Wipe the inhibition layer, and paint one coat of Bunny Slopes ButterCream. Then sprinkle clear acrylic powder (do not cure).
Use the Bling Stylus Tool to push product until the bottom color is revealed; if the product keeps leveling together and does not allow you to get the shape you want, add more acrylic powder.
After each print, sprinkle more powder so it keeps its shape and achieves a defined 3D look until finished.
Repeat until satisfied with the look!