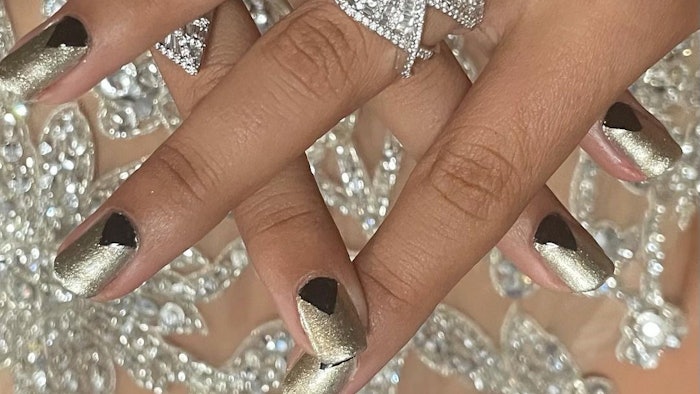 Courtesy of @nailsbyemikudo
Camila Cabello rocked a nail set by Emi Kudo to the red carpet premiere of Cinderella.
Emi Kudo completed the look using Red Carpet Manicure products.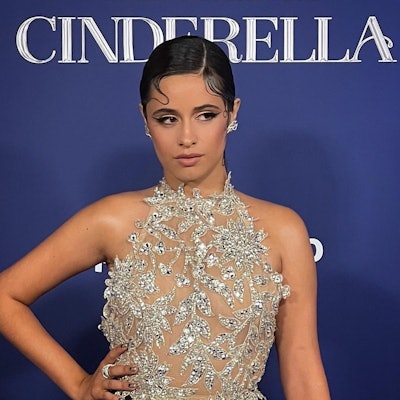 Check out Kudo's how-to to achieve the look:
Shape the nails square.
Trim the cuticles, and buff and prep the natural nails with Purify.
Use Prep on the nails to dehydrate them for better application.
Use Structure base coat gel, and cure.
Apply two coats of Play it Hard to make a nice base color of gold, and cure.
Apply one thin coat of Good as Gold, and cure.
Use a thin brush and draw triangle lines from a circle to make a triangle half moon with Black Stretch Limo, then fill the triangle with Black Stretch Limo, and cure.
Use Brilliance top coat, and cure.
Wipe tacky layer off with Purify.
Finish with Revitalize oil for hydration and extra shine.