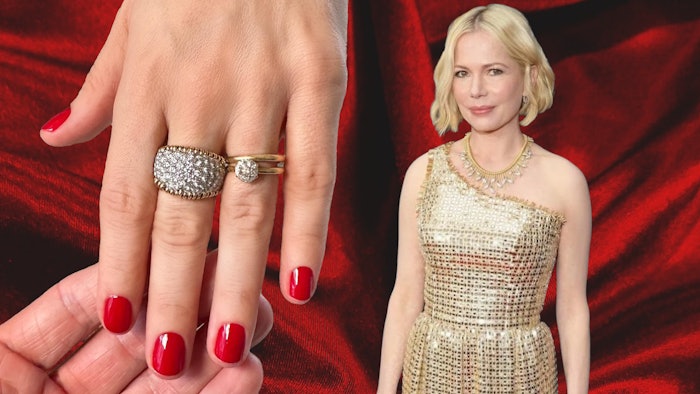 Are you ready to learn how create a gorgeous French girl manicure for your clients? 
If so, we have the how-to from celebrity manicurist Tom Bachik. He created a red nail look for Michelle Williams at the Critics' Choice Awards that absolutely stuns. Bachik used products from Chanel to create the look. 
"Red [nails] were the exclamation point to her timeless beauty and sensuality," Bachik said in an Instagram post. 
This color is perfect for anytime of year, especially in February — the month of love. Create this nail look for your clients using the tutorial below.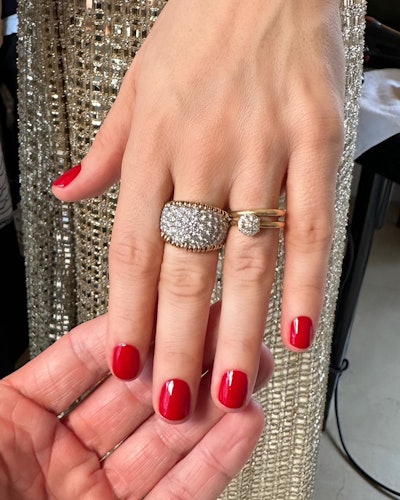 How-To: 
 Start with a meticulous manicure, perfecting cuticles and filing the nails into a medium, short natural shape. 
Apply revitalizing cream to the top of the hands and fingers to nourish and protect the skin. 
Use a dime sized amount of hand cream to pamper the hands with a massage. 
Prep the nails with 90% alcohol to remove any oils and contaminates for proper polish adhesion. 
Start polishing with a thin layer of base coat to help smooth the nails and prepare them for color. 
Apply two even, thin coats of red color, and let them dry for a minute or so. 
 Finish the polish with a thick coat of gel top coat to create a rich luxurious high gloss shine. 
 Finished off the manicure by rehydrating the cuticles using cuticle oil to keep the skin as rich as the nails.
You can see Bachik's Instagram post below, where he shares his process for creating Williams' final nail look. 
Follow Nailpro on Instagram and subscribe to our free daily newsletter to receive the latest news for nail professionals.