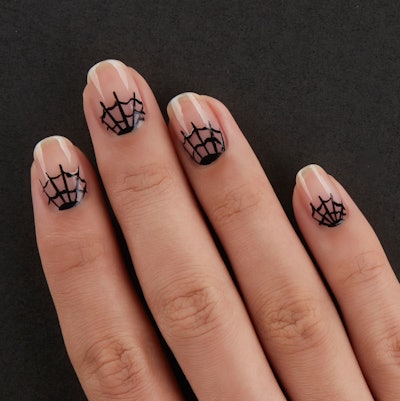 Halloween officially kicks off the nail art season! With all of the festive Halloween looks that have flooded our Instagram feed, it's hard to not be intimidated by the awesome artistry that your fellow nail techs have been sharing. Luckily, our friends at Essie have a simple, yet spooky nail art design that is great for when your just dabbling in art designs OR for when a client changes their mind at the last minute and wants a little something! See the full step-by-step below!
Step One: Paint the shade skinny dip over the entire nail.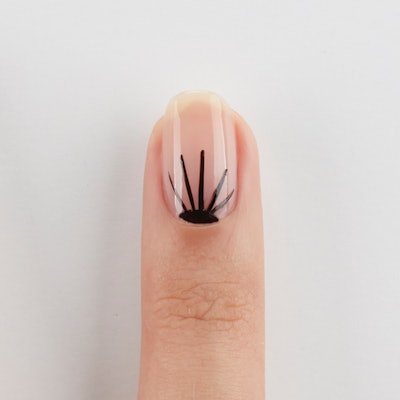 Step Two: Paint a small half moon at the cuticle with small lines coming out of the top of the moon using the shade licorice.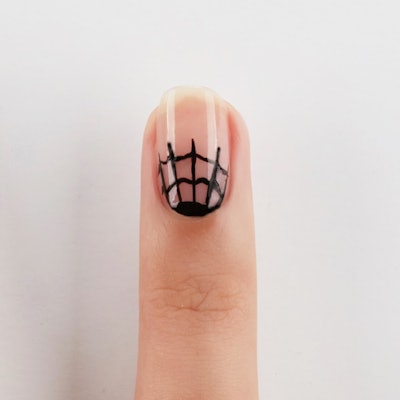 Step Three: Paint horizontal lines to connect the lines coming out of the half moon using a striping brush using the shade licorice.  Seal design with speed.setter.top coat. Done!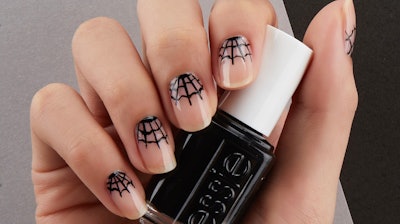 Related: Blood Nails are THE Halloween Nail Art Design
-Dina Ciccarelli
[Images: Courtesy of Essie]