Want to create chic snakeskin prints on nails like Liina Leino, the artist behind Instagram account @kohokukkia? She her process using Mosaic brand gels!
Supplies needed:
+ Black gel paint (She used Mosaic Black 9 gel)
+ White gel paint (She used Mosaic Snow White 3 gel paint)
+ Flexible top coat (She used Mosaic Flexy top gel)
+ A dotting tool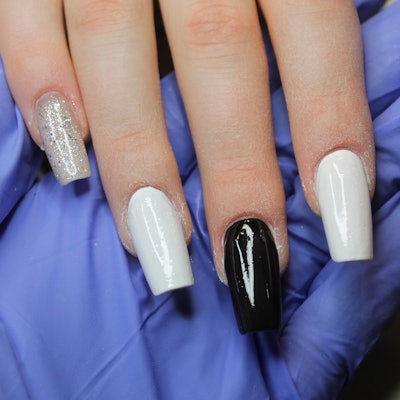 Step 1: First paint your nail with white gel paint and cure in the UV light.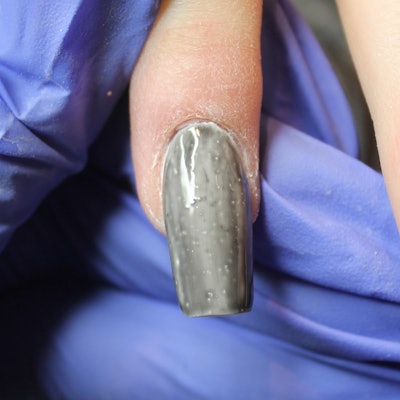 Step 2: Mix black gel and top gel to make a transparent black gel and cover the whole nail with it. Do not cure.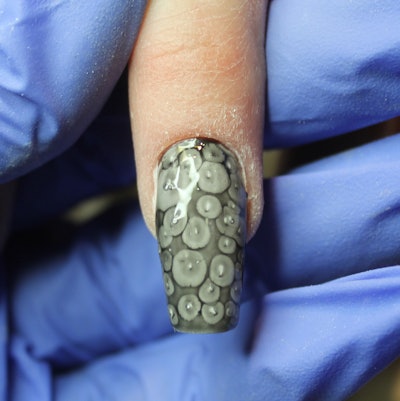 Step 3: Add drops of clear top gel on top of the transparent black layer with your dotting tool and quickly cure it so that the pattern doesn't spread too much.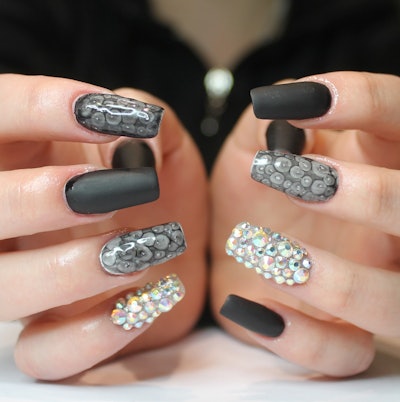 Step 4: Seal the nail with top gel and cure. Wipe tacky layer. Finished!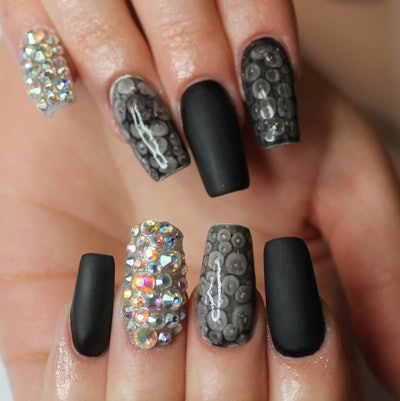 Amazing!
Images: Liina Leino