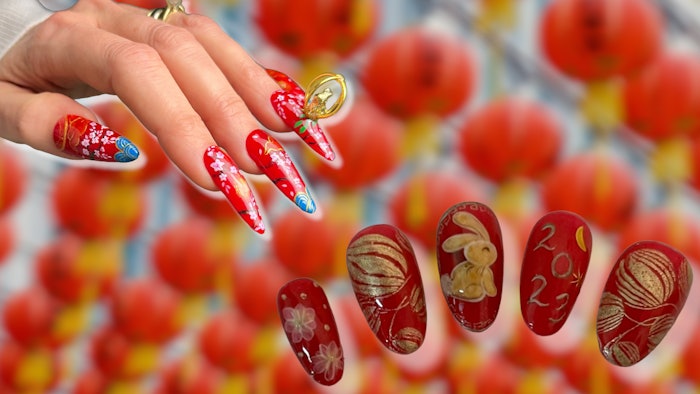 Courtesy of @topnailtech and @karymar_nails_artist
2023 is the Year of the Rabbit.
The rabbit is a symbol of peace, prosperity and longevity in Chinese culture. As a result, 2023 is predicted to be a year of hope. As we hop further into the new year and the spring season, we're sharing rabbit-inspired nail art submitted and shared by our Instagram followers. Recreate these nail looks for your clients by using this inspo. Thank you to everyone for your submissions. We are so inspired by your creativity and the thoughtfulness you put into your work!
You can see more rabbit nail inspo by reading Nailpro's March/April 2023 digital magazine.