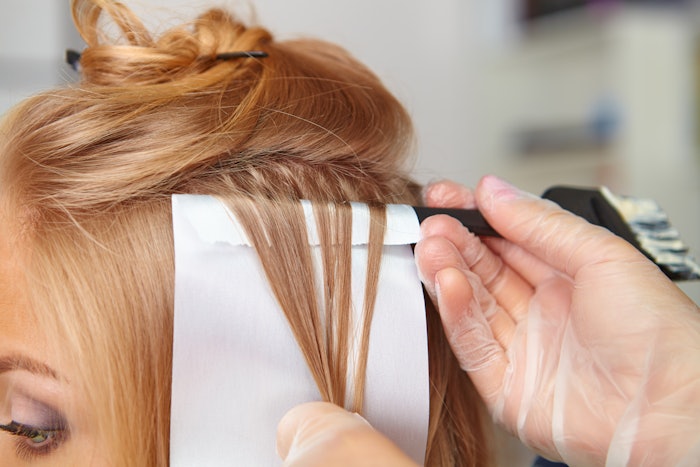 Dreamstime
Reports of rising inflation are seen everywhere—from grocery stores to gas pumps. But what about salons?
Paula Gottdiner, project manager of consumer products for Kline PRO, shared a study indicating consumer financial trends for the salon professional industry. 
In the "Hair Styling" segment, styling service requests are up 19 percent and revenues are up 31 percent over quarter two a year ago. Blowout services are the most popular request, resulting in an average price increase of 12.2 percent, yet braiding and flat-ironing services have risen by a whopping 27 percent.
The "Hair Coloring" category currently makes up 22 percent of all salon services performed and accounts for 40 percent of salon revenues, and have risen this year by an average of 5.2 percent; however, there is room for salons to raise prices and stay within or under inflation rates.   
"Texturizing" is a smaller segment within the salon industry, but since it requires particular expertise and potentially long service times, experts predict that clients would be open to a price increase for this service. 
In terms of "Treatments," the thinning hair category saw a huge increase of 53 percent in pricing, and scalp treatment pricing was up 10 percent, highlighting the growing consumer awareness of the "skinification" of hair trend. 
Interestingly, although "Haircuts" constitute 40 percent of the number of services for salons, the number of cuts has in fact declined these past months, which may necessitate a bump in pricing. The national average price for a haircut is currently $35.40—if the standard inflation rate of 9.1 percent for personal services had been applied, that would be $38.62. 
Read the complete Kline PRO report here.