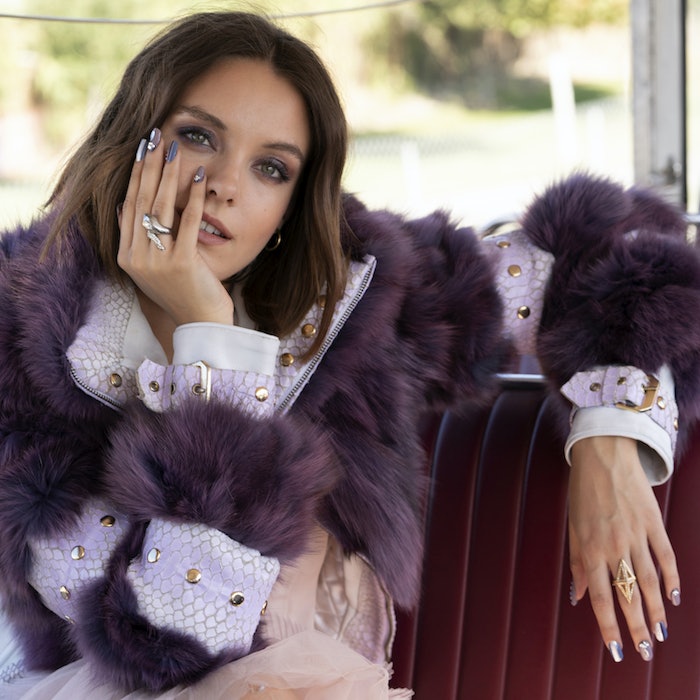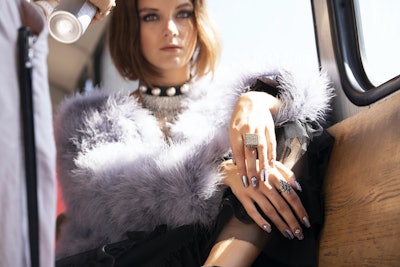 It may be the height of summer, but any color connoisseur has her sights set on the upcoming season—and this fall proves to be one to watch. For this month's cover, Artistic Nail Design executive vice president and creative director Alisha Rimando created a look that's both artistic and a little edgy. First, she extended the model's nails with the Artistic Rock Hard acrylic system into a what's-old-is-on- trend-again elongated square free edge. She then utilized the gorgeous gel colors in the fall Artistic Colour Gloss Detour Allure collection. The muted earth tones reflect the cool girl chic vibe from our model casually perched on the seat of a city bus. Using primarily the mauve and periwinkle tones, Rimando designed a different look on each nail, using striping techniques and a reverse French. She then topped them off with strategically placed crystals for a flashy flair.
RELATED: Artistic Nail Design Launches Colour It Forward Campaign and Lower Pricing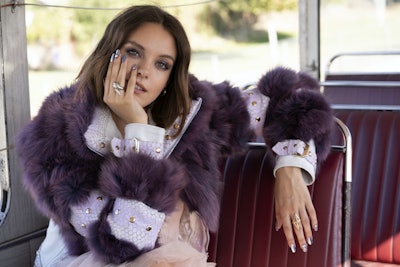 The highly-pigmented shades in the Detour Allure collection pair perfectly with any look, from cool denim to deep cranberry to snowy white, and come in lacquer, gel polish and dip to fit all your clients' desires.
RELATED: Creating the May/June 2020 NAILPRO Cover with Gelish CEO Danny Haile
—by Stephanie Yaggy Lavery