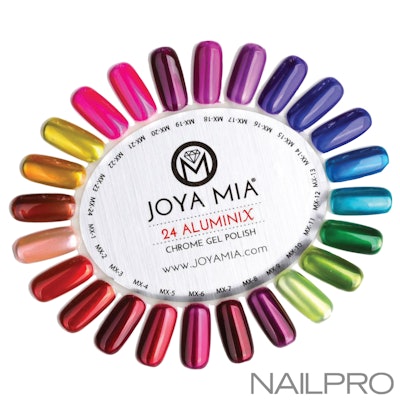 Give clients an eye-catching chrome set with the new Joya Mia Aluminix Chrome Gel polish. Available in 24 colors, the gel polish is designed to be used with Aluminix Base, a silver base coat that ensures a smooth application and a long-lasting, high-shine metallic finish.
Step 1: Prep the nail and apply gel base coat. Cure for 30 seconds.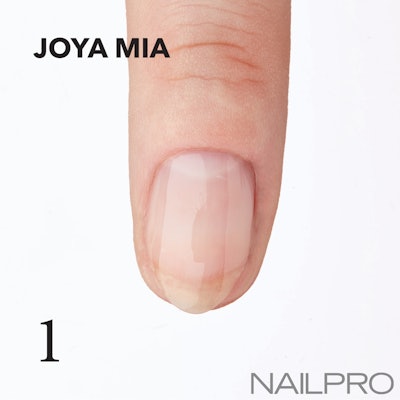 Step 2: Apply Aluminix Base, wait 10 seconds and then cure for 30 seconds.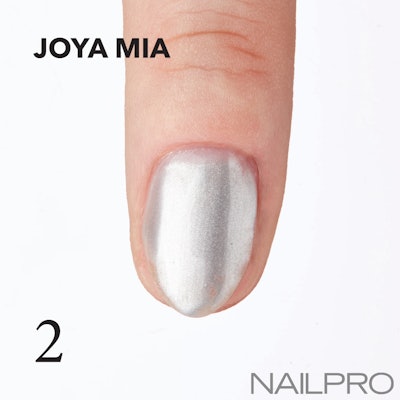 Related: Give Clients Flawless Extensions with Luminary Nail Systems
Step 3: Apply a second coat of gel base coat and cure for 30 seconds.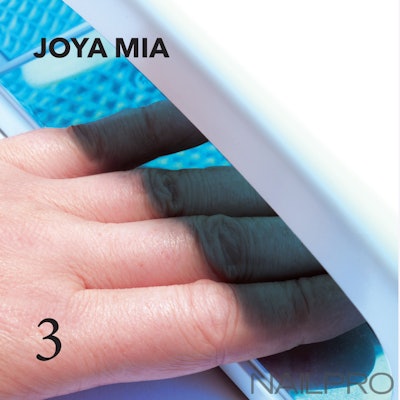 Step 4: Apply one coat of Aluminix Chrome Gel and cure for 30 seconds. Seal with gel top coat and cure for 60 seconds.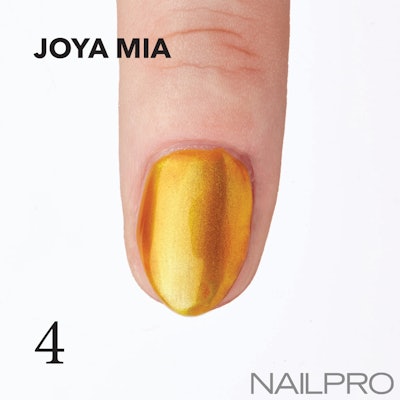 -Dina Ciccarelli
This article was originally published in the October 2018 issue of NAILPRO