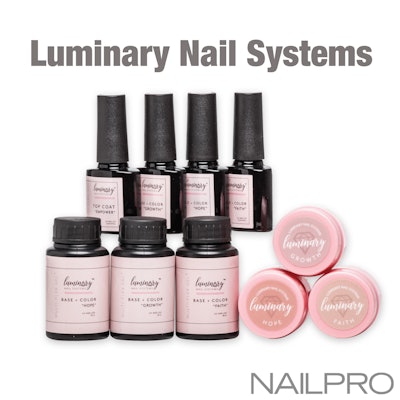 Luminary Nail Systems Multi-Flex Gel is a new soak-able builder gel that can be used for a basic overlay or to create an extension. Available in nine shades, this two-step gel boasts a hard-wearing adhesion to give clients a durable, long-lasting manicure that can be easily removed with acetone.
Related: ORLY GelFx Bodyguard Protects Natural Nails
Step 1: Prep the nail and apply one coat of Commit Primer. (Note: Skip the primer if you intend to soak off the nails.)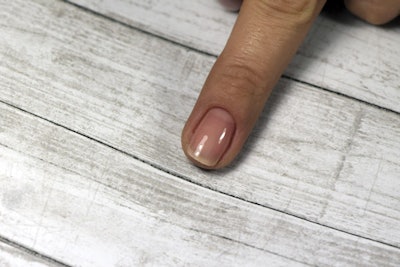 Step 2: Apply a thin layer of Base + Color and cure for 30 seconds. Fit a form to the nail.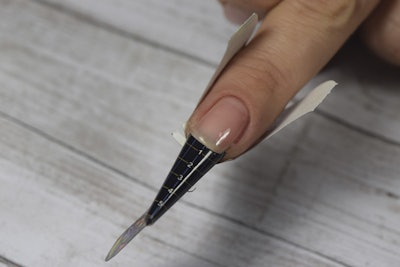 Step 3: Pick up another small bead of Base + Color and, starting at the free edge, extend the nail to the desired length. Cure for 60 seconds. After curing, remove the form from the nail.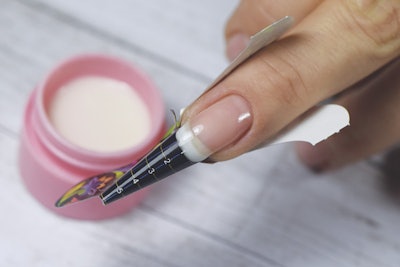 Step 4: Place a larger bead of Base + Color at the cuticle area and gently float the product up to the free edge, moving the brush from sidewall to sidewall, until the nail is covered. Turn the client's hand upside down to allow the gel to level. Turn the hand back over and add another bead to the arch if necessary. Cure at half power for 30 seconds. Follow with a full-power cure for 60 seconds.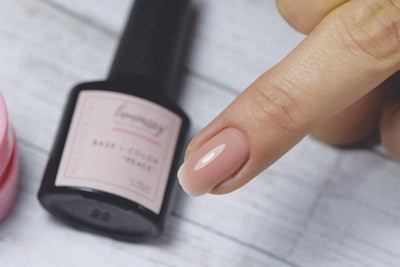 Step 5: Remove the inhibition layer and gently file and shape the nail.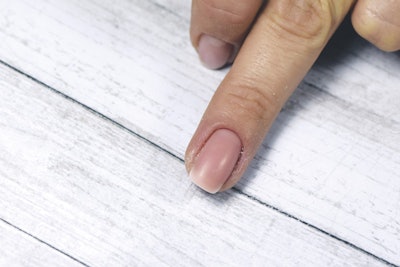 Step 6: To finish, wipe away any dust, apply no-wipe Empower Top Coat and cure for 60 seconds.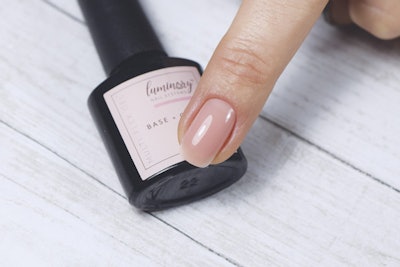 Related: Full Color Coverage from Revel Nail Dip Powder
-Dina Ciccarelli
[Images: Steps courtesy of Luminary Nail Systems]
This article was originally published in the October 2018 issue of NAILPRO