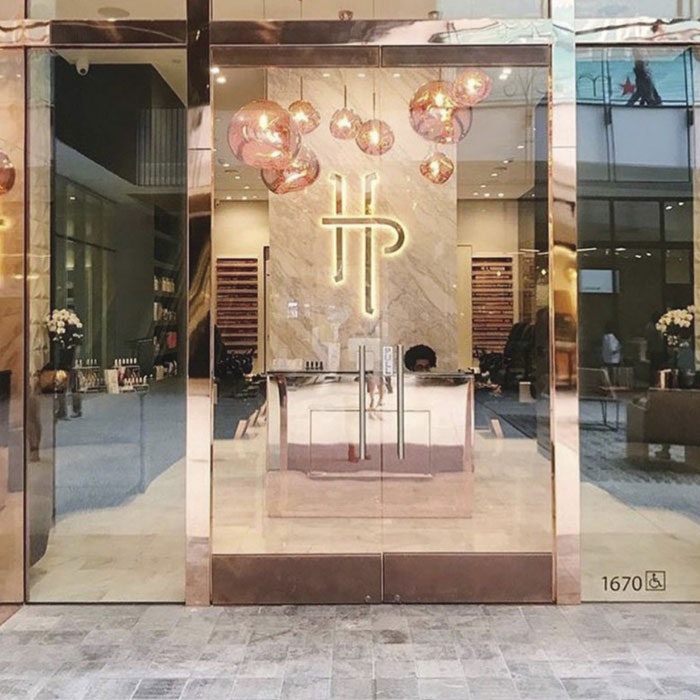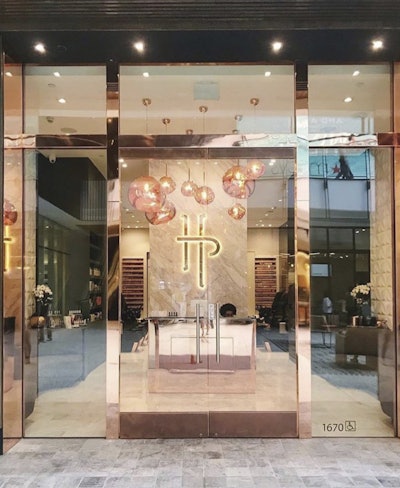 Owner Robert Nguyen welcomes NAILPRO to his second nail salon.
The Look
House of Polish is a uniquely designed nail salon. All of the furniture was made specifically for us, creating a posh aesthetic. I give credit for the design aspect of the salon to Whale Spa; they're brilliant when it comes to salon furniture. The decor is elegant and contemporary. We have the warmth of wood paired with the coolness of marble, and the furniture is very modern with hard edges and soft rose gold accents. Being located in the Westfield Century City mall, our customer base is very diverse. We have high-rise buildings across one street and family-oriented neighborhoods across the other. And of course, being located in the city of Los Angeles, you always have tourists who are visiting the area.
Signature Services
Clients spend anywhere from $25 to well over $100 per service. On average, our customers spend about $80 per visit, which is typically for a gel manicure. Our most popular service is the basic pedicure. It costs $35 and includes nail grooming, a sugar scrub, light massage and a standard polish color.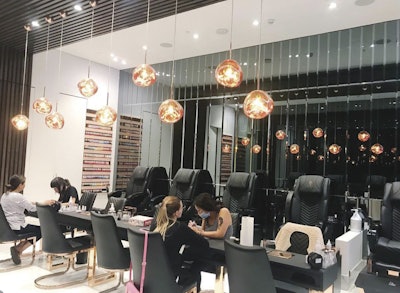 The Goods
We always want stay on top of industry trends by learning to use new products as well as new techniques. We currently carry products from Entity, OPI, Color Club, Gelish, Whale Spa and Valentino. Aside from having great workability, I like the Entity brand because of its history with the legendary Tom Holcomb. Whale Spa products are also great because they simplify all the pedicure services we do. We're able to offer a handful of different scents without having to find a place for large, bulky storage containers.
Related: Namaste Nail Sanctuary Beings the Zen
Social Life
We like to use Instagram, as most of our customers come in with nail inspiration pictures they've found on that platform.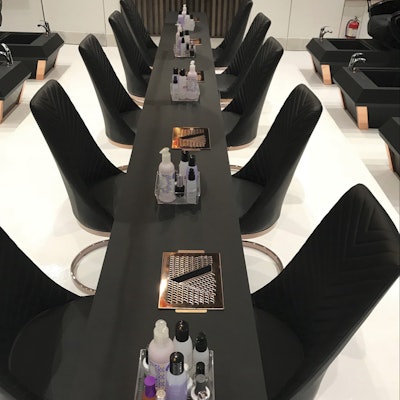 Up Close with Owner Robert Nguyen
What was your first job in the nail industry?
"I'm a nail tech myself. I started as an OPI guest artist and then became an A-Team member."
What's your go-to conversation starter?
"You have boyfriend? Lol!"
What inspires you?
"I'm inspired by the successful people around me. To see someone do well makes me want to thrive and do better myself. I like to apply this to all aspects of life, not just the nail industry."
What's your best advice for new salon owners?
"My best advice is to educate yourself and your team on the products available in the industry. You need to know what you are putting on your clients' hands and how they work. Many things seem similar, however the end result could be totally different. As professionals, it's our job to make sure we're the experts."
I can't discuss House of Polish without _________.
"Mentioning how proud I am of my dedicated team."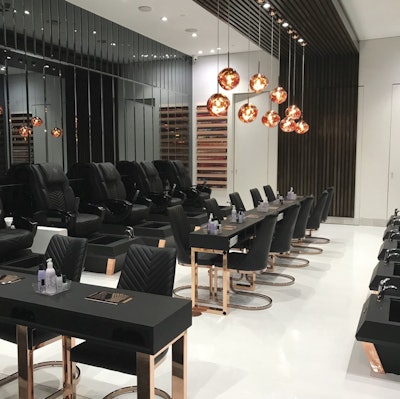 Vist House of Polish:
On their Website
On their Instagram
On their Facebook
[Images: Courtesy of House of Polish]
This article was first published in the October 2018 issue of NAILPRO