Wildflowers Nail Academy's Lauren Wireman shares her tips and tricks for creating the illusion of three-dimensional nail art.
Nail art has become one of the most requested add-on services, and there are a multitude of tools at the ready to help you create something with impact quickly. But if you're looking to take your hand-painting skills up a notch, then consider creating nail art with depth and dimension. Adding shading and highlights is a way to make flat nail art look more like 2-D or 3-D art without adding any texture, height or thickness to the nail. "It creates an optical illusion," explains founder and CEO of Wildflowers Nail Academy Lauren Wireman. Before jumping in, it's important to note that this is an advanced technique that requires practice. Those who have a fine art background may find this easier, but it's certainly not a requirement. The first step, notes Wireman, is learning where shadows and highlights belong. "If you put one in the wrong place, it's easy to lose the overall effect," she explains. After being introduced to the technique by Polish nail artist and master educator Anna Wesolowska, Wireman studied geometric shapes and patters to learn more about optical illusions. Training your eye to see three-dimensional shapes as flat objects is half the battle. The second part is having the right tools. "Making the actual shadow and highlight is super easy if you have the proper tools," notes Wireman. She recommends a fine detail brush for creating the lines and a small flat gel brush for shading and shadowing.Once you understand the technique, you can add shadows and highlights to almost any design to make it pop. "Start with something simple (like the step-by-step, at right)," offers Wireman. "Once you master putting a shadow on basic lines, you can move to more complex objects." The beauty of this technique is that it can be applied to any design, from simple to complex. In particular, "Edgy clients who are tired of flowers will love this technique," laughs Wireman. And, of course, you can upcharge a hefty sum for your advanced artistry.
Related: Tips and Tricks for Flawless Nail Art
Ready to get started? Scroll down to follow Wireman's demo:
Step 1: Prep the nail and apply two coats of a bright red gel polish, curing after each application.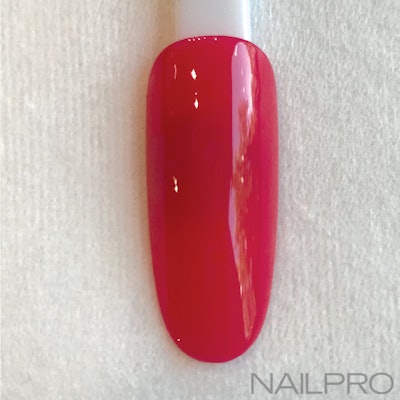 Step 2: Choose a darker shade of red gel polish and create an offset oval; cure. If you need to clean up your line, use a dry gel brush and a little gel top coat.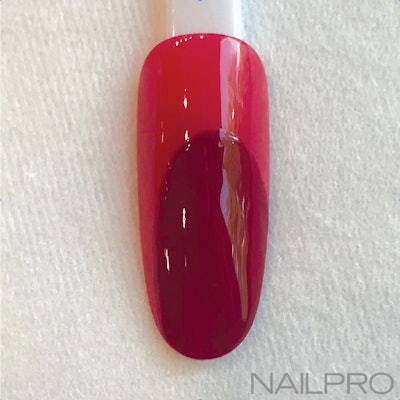 TIP: To create simple dimension, choose two colors that vary in intensity or finish, such as combining a pearlescent gel polish with a cream finish.
Step 3: Apply no-wipe matte gel top coat and cure.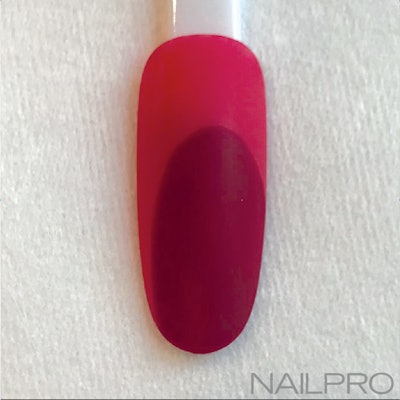 TIP: While you can use a shiny surface, a matte finish allows the brush to catch a little better when blending.
Step 4: Use a detail brush to outline the edge of the oval with black gel paint. Do not cure.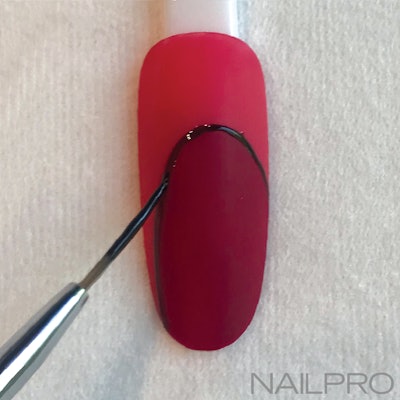 Step 5: Use a small flat gel brush to gently pat the black line, blending it into the darker shade. Be careful to only blend one side of the line and leave the other side
crisp. Cure.
Related: Have Fun with Transfer Foil!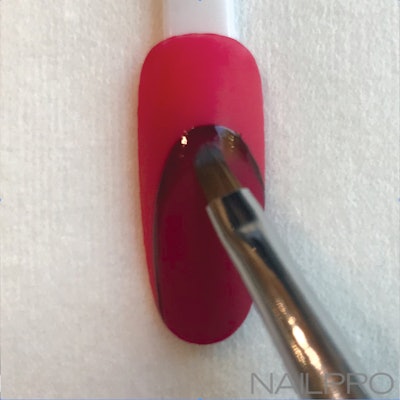 Step 6: Seal with no-wipe gel matte top coat.
TIP: Dimensional nails look best matte because it eliminates the light line (which confuses the eye).
Interested in learning more shadowing and highlighting techniques? Take a hands-on dimension art class with Lauren Wireman! Visit wildflowersnails.com for more information!
Interested in recreating this look? Use these tools to get you started!


Cuccio Pro Detail Brush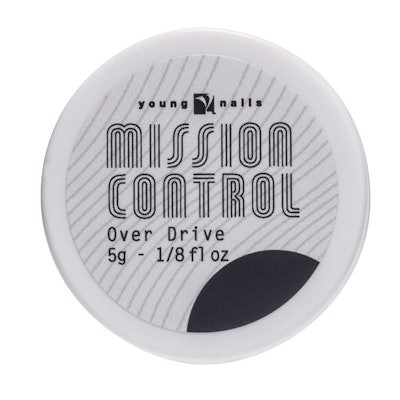 Young Nails Mission Control in Over Drive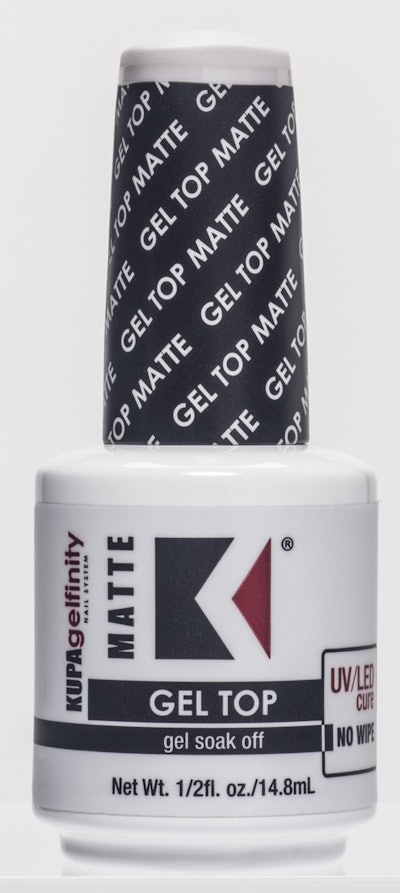 KUPAgelfinity Matte Gel Top Coat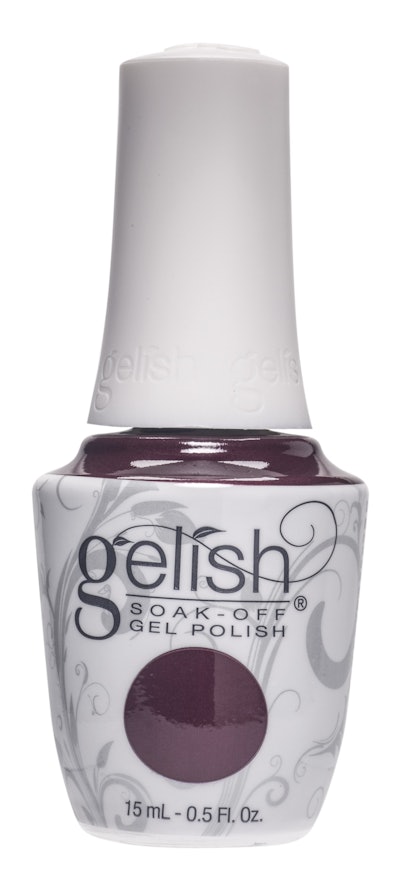 Gelish Gel Polish in Wanna Share a Tent?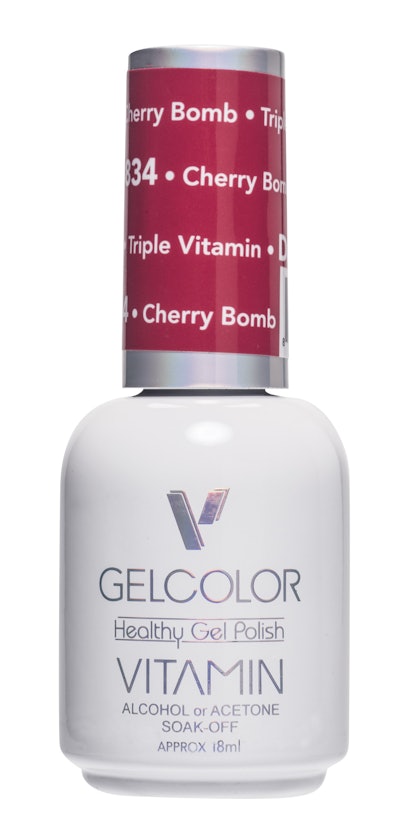 Triple Vitamin GelColor in Cherry Bomb
-Dina Ciccarelli
This article was first published in the September 2018 issue of NAILPRO