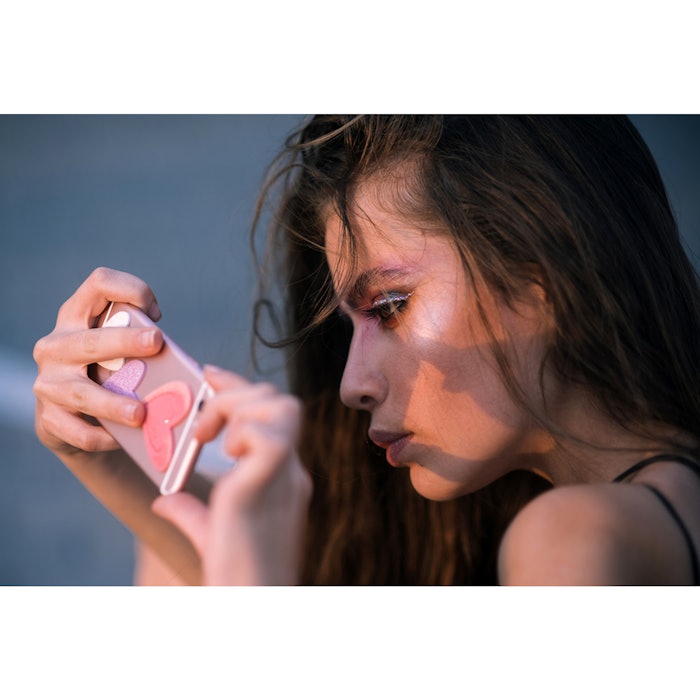 With 84% of the population online, everyone is using the internet for everything—and more than half that activity is on mobile phones. So where does a prospective client turn to when she wants to find a nail salon? And what if her needs are more precise, for example she wants a top-quality dipping powder manicure? She picks up her phone and opens the browser.
Here's a statistic that may surprise you: SNS's website has over 70,000 unique visitors a month. Of course some of them are technicians, and a few are salon owners or distributors, but 70,000+? That's thousands of possible new nail clients, wanting to know more about nail beauty and nail health.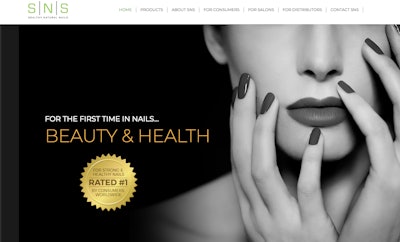 The fact is, "SNS" is a brand name loaded with value for salons and their clients. That's to be expected, with a growing trend for health in nail fashion. SNS is famous for pioneering the idea that manicures should strengthen the nails, rather than weaken them. And SNS dipping powders are recognized worldwide as the best on the market.
But what does this mean for you?
Well, there's an easy way for you to cash in on the success of the SNS brand. Assuming you already use SNS dipping powders in your salon, you can literally put yourself on the map at SNSNails.com. The website has a "Salon Finder" function, much like the store finders you're familiar with from big brands like Best Buy or Target. It's one of the most visited pages on the site.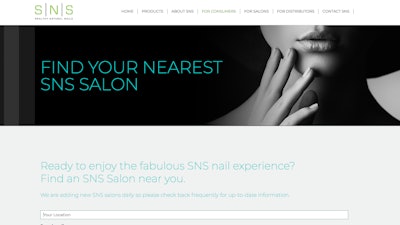 When the visitor types in their location, the nearest salon to offer SNS pops up. So here's the question… Is that salon yours?
If you know anything about online marketing, you'll have discovered the hardest thing is driving traffic. So now SNS is driving traffic for you, why wouldn't you want to benefit? Here's what to do. At to SNSNails.com go to Salon Finder under "For Consumers," and  that's where you'll see form and map that site visitors use. Check to see if you're in. If not, the most important words on the page are at the bottom, under the map:

You can click that link right now and enter your salon details. If you need help, email the friendly folks at [email protected].
Growing your business is all about taking small, incremental steps. This one is easy, so you might as well do it now!
Oh… and if you don't offer SNS at your salon? Now's the time to start! For you, there's another helpful page at the SNS website to help you find SNS in a store near you under the "Distributor Finder" section. Check it out now, and start expanding your business with SNS today.