December of Giveaways Day 2!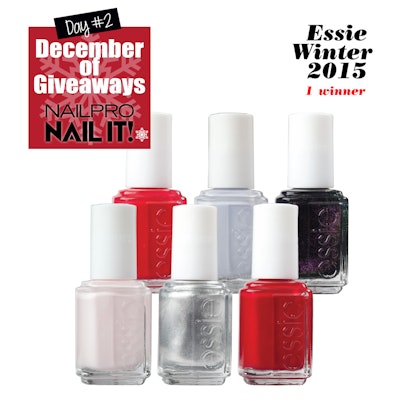 1 winner will win the Essie Winter 2015 collection! The six piece set includes Haute Tub (black twilight), Altitude, Attitude (sublime scarlet), Virgin Snow (pristine lavender), Après-Chic (fine platinum), Shall We Chalet? (Irresistible Red), and Peak Show (pastel pink).
Enter below! Ends December 3, 2015. By entering, you consent to the Contest Rules.
This giveaway has closed, and the winner is…. Samantha M. of Roseville, IL!