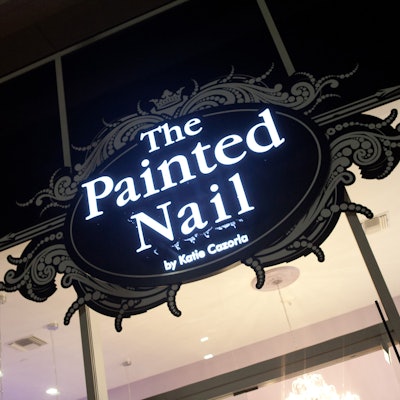 Katie Cazorla's The Painted Nail is moving on up! The salon that was the set for the reality series Nail Files has a new home at the W Hotel in Hollywood – right next to the Hollywood Walk of Fame. The grand opening event kicked off with a red carpet and appearances by nail industry A-listers like Tom Bachik (Nail'd It), Naja Rikette (L.A. Hair), and Gino Trunzo (Essie Director of Education). Here's what caught our eye:
A gorgeous interior, complete with chandeliers, a fridge for champagne, and a flatscreen showcasing the latest mentions of the salon on social media.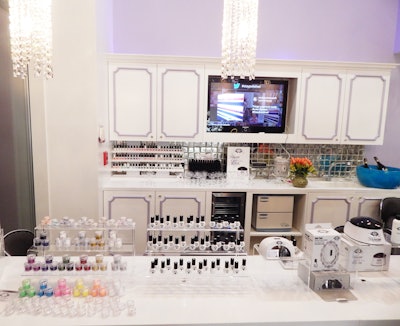 The largest Essie wall to date, showcasing 250+ polishes and treatments.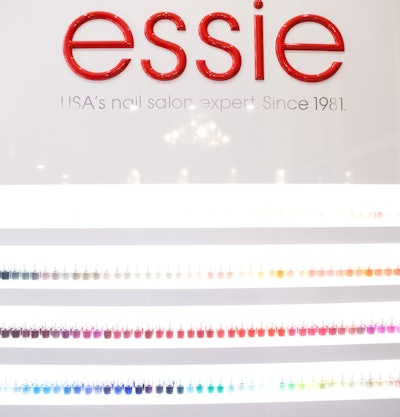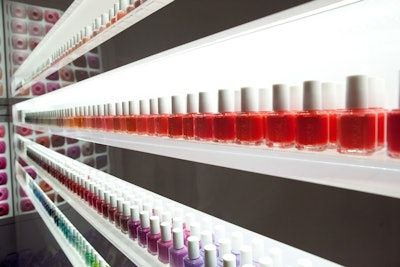 Katie's Louboutins – they have actual painted nails on them!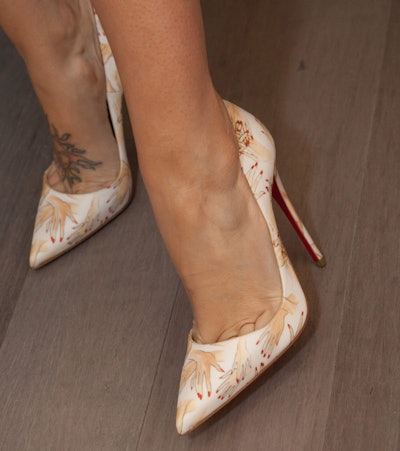 The Painted Nail is the first to use the Steam Off Gel Removal system, which removes an entire piece of gel polish in one piece in less than five minutes. No more soaking and scraping! Right now, it's exclusively at The Painted Nail, but will retail soon.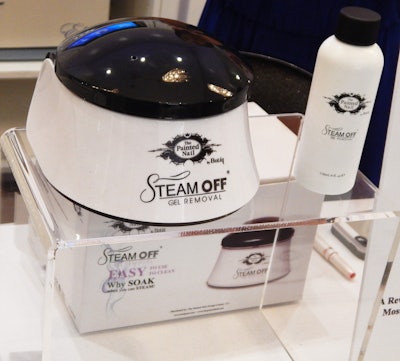 We spy something familiar… our own Nail It! magazine!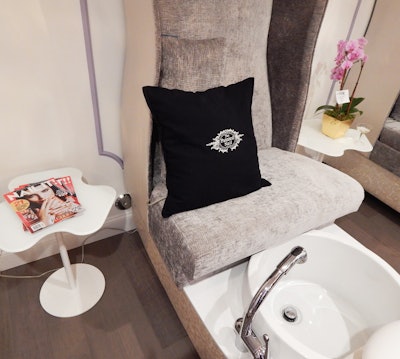 Reusable tips in fancy designs. You keep the tip, and just buy new adhesive strips when you want to reuse them!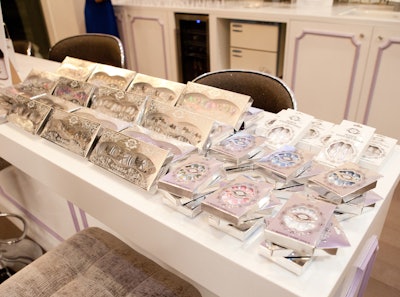 An assortment of charms…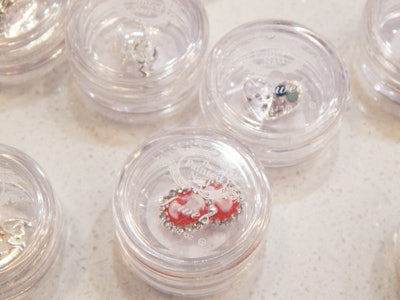 Katie's Swatch Strips are like nail decals you can paint on and then easily remove – perfect for trying on several different polish colors and then picking your favorite.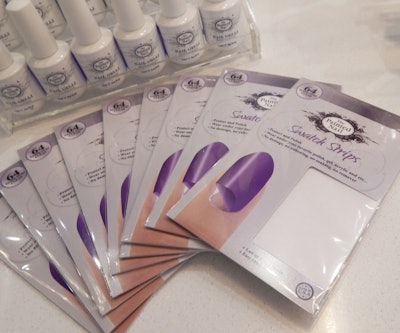 Essie's Gino Trunzo in front of the Essie wall he helped make a reality (and yep, he's holding the latest issue of Nail It!)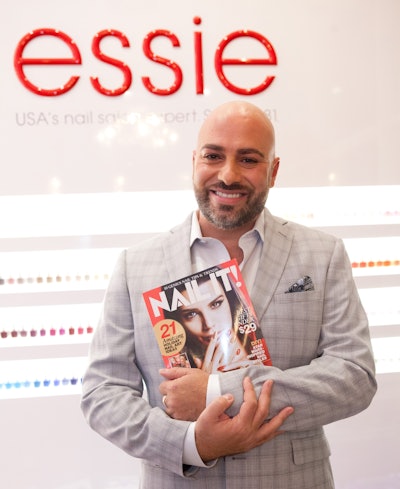 Katie celebrating the night with a little champagne!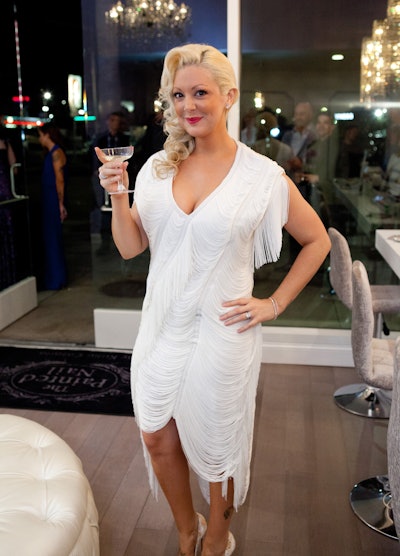 Tom Bachik with Nailpro Competitions Director Jewell Cunningham (left) and Nailpro publisher Deborah Carver (right)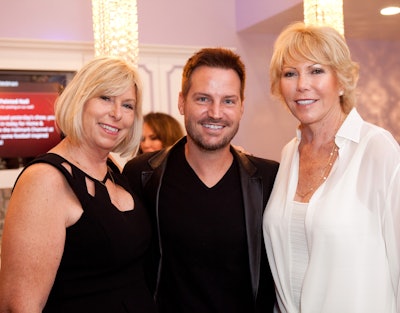 Tom Bachik working his nail artist magic on Katie for the big night!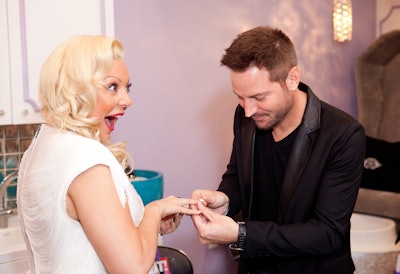 Tom Bachik shows off his man-icure.

Gella by ENP glow in the dark cotton candy!

A manicure station gave out complimentary services during the event.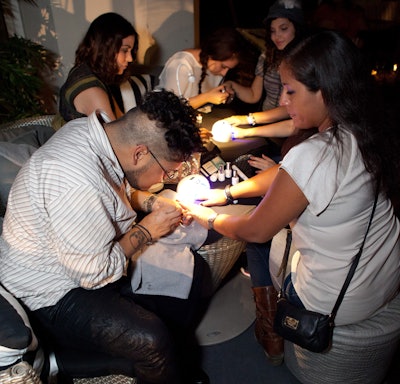 Katie Cazorla's nails for the event. These are her own line of press-on tips!

Nailpro Executive Editor Stephanie Lavery and Katie Cazorla