Zenii Nail Salon in L.A. is "obtainable luxury": they provide a high-end experience, but price their services to be competitive in the market. They easily up the value of their well-priced services by educatating their clients on proper nail and skin care. Get to know Zenii even better in this month's Savvy Salon.
The Look
The salon is located on bustling Melrose Avenue in Los Angeles, but its second floor location is quiet, calm and away from the busy street. We wanted the design to be neutral, but with a feminine touch so that it appealed to men and woman. The four pedicure stations are custom-designed and feature padded bench seats and stainless steel pedicure bowls. The three manicure stations are also custom-designed in shiny white lacquer. We want the space to feel like home and, in fact, we recently had a mom and daughter come an hour early for their services because they wanted to sit in the waiting area and chat. We offered them beverages, and let them do just that. We often get new moms who bring their babies in with them, too.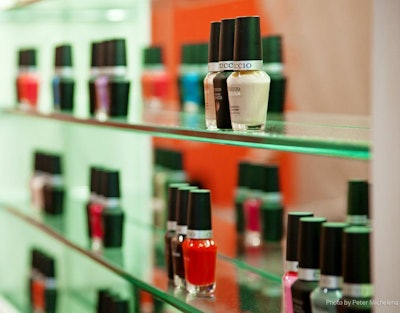 The Goods
We use Cuccio products as well as Zoya polishes for clients who want a vegan option.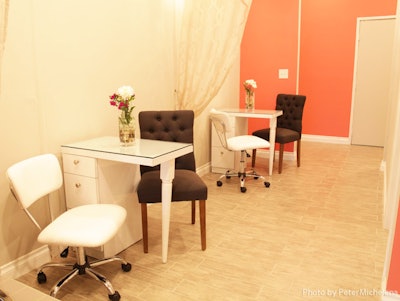 Advice
Start small! Our budget doubled from our initial projections, so it was critical that we planned to start small and grow our business slowly.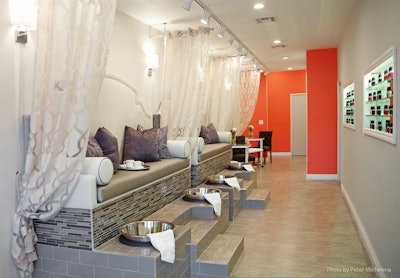 In-Demand Service
Our most popular service is the Gel Manicure with Art priced at $40, plus $3 per nail for art. It typically lasts 75 minutes and includes a steam towel wrap, cuticle care, shape, buff and polish, as well as a sugar scrub and warm lotion. When we opened, we weren't expecting nail services to be so popular, but they immediately took off; it's now fifty percent of our business. We have two nail care specialists at the salon, including our featured artist Felicia Bullen. We guarantee that every client will walk out of the salon with unique nail art—no two designs are alike. We also offer waxing and facial services for men and women.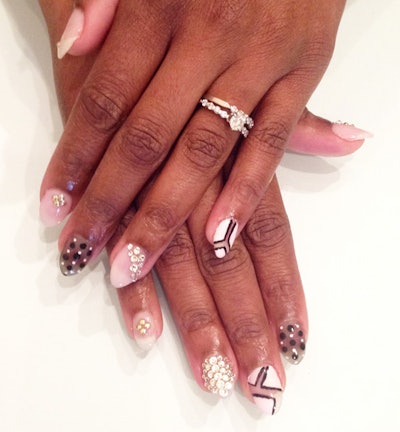 Social Media
We are on Facebook, Instagram and Twitter. Instagram has been the most popular and as a result of our posts, we've gotten clients from as far away as San Jose, New York and Washington, D.C. We also recently did a promotion with Gilt.com, a daily flash sale site.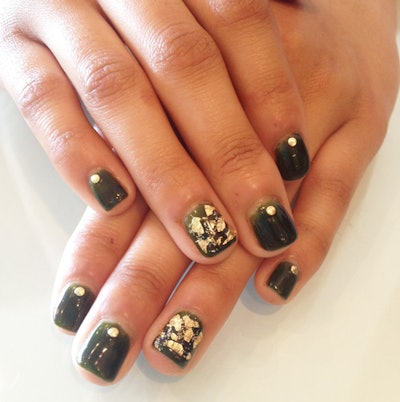 The Clientele
Our clients include men and women, with men making up 25 percent of our customer base. On average clients spend $75 to $100 per visit and we cater mostly to young career women and new moms. Our male clients are mostly professional men in their early to mid-thirties. To keep existing clients and bring in new ones, we offer a referral program: For every three new clients an existing client refers, the client receives a free service of their choice and the referred client receives 10 percent off their first visit. We also offer a discounted price when clients buy services in a series of two or three and, this fall, we are launching a membership program; Membership is free and members receive 20 percent off services.
Praise
Clients often comment on how nice and clean our salon is, and our favorite compliment is when clients say that coming to our salon is like stepping into an oasis.
Salon name: Zenii Skin & Nails
Owners: Inez Laval, Linda Tran and Laila Roberts
Opened: January 2014
Address: 7600 Melrose Avenue, Suite L, Los Angeles, CA 90046
Phone Number: 323-591-0079
Hours of Operation: Tue.—Fri., 10 a.m.— 7 p.m.; Sat., 9 a.m.— to 6 p.m.
Website: zeniila.com
Facebook: facebook.com/zeniiskinandnails
Instagram: @zeniila
Twitter: @ZeniiLa
 
[Images: Zenii Skin & Nails, Peter Michelena]