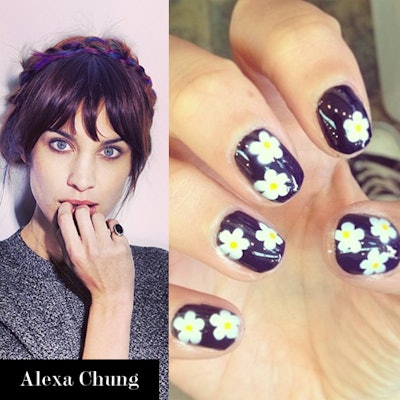 Everything's coming up daisies! This pattern has been spreading like wildflowers; we've noticed a ton of nail artists have tried the look in the last month.
Even Zooey Deschanel got the memo – did you catch her
by Tom Bachik?
Equally on-trend is English model, television personality, and contributing editor at British Vogue Alexa Chung, whose nails were done by Peter at CT Nails III in West Hollywood, CA. Reccomend the same design to clients who want a fresh and romantic new mani!
[Image: Instagram @chungalexa]