October marks the month we take a little extra time to spread awareness of a disease that affects many women all over the world. While research gets us a little closer to finding a cure everyday; each little push makes a difference. Even a manicure. Click through to see the many inspiring designs other techs have created and join us in cheering on those fighting it.
[Cover image: Instagram @abbylarsson]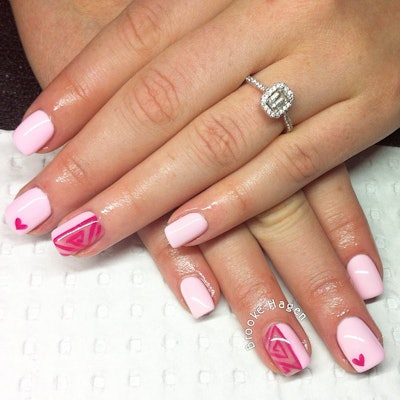 A sweet light pink and dark pink design from @shimmyy.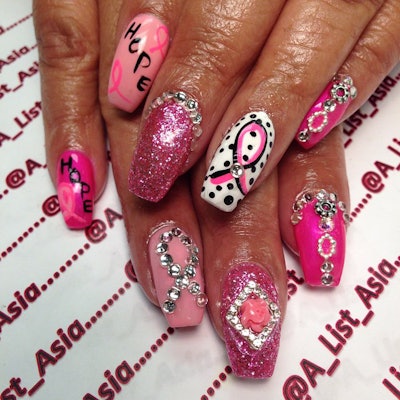 Busy, like a hardworking woman! Nails by @a_list_asia.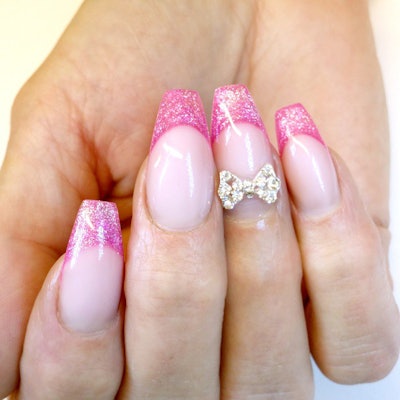 A glittery pink French with bow charm from @sveanaglar.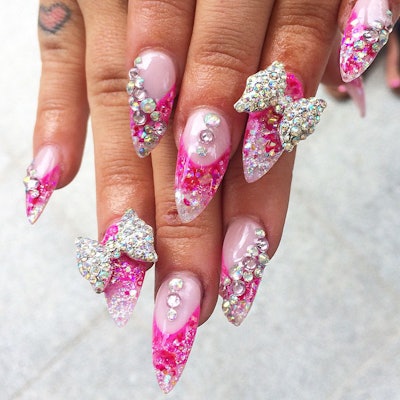 Pretty in pink and rhinestones! Manicure by @adoredollsparlour.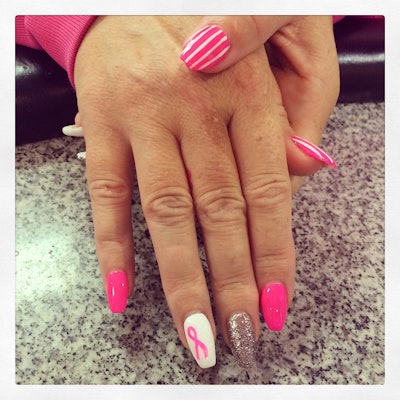 Ribbon accent nail @bob_b_brooks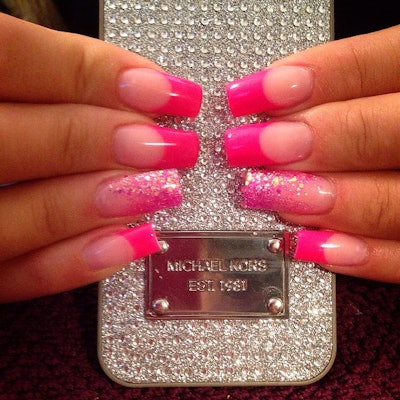 Diva pink tips from @nailsbymarielle.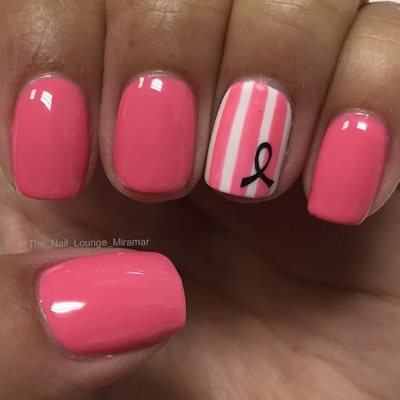 A striped accent by @the_nail_lounge_miramar.
Simple hot pink and silver by @bettyrosebeauty.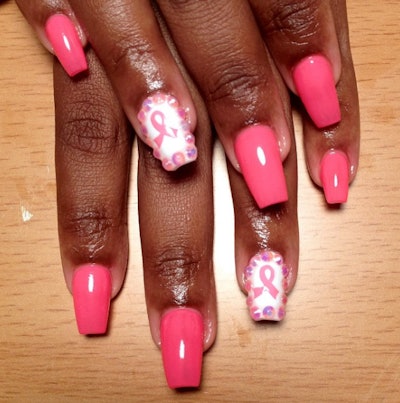 Nails by Instagram's @china_nails of Miami, FL.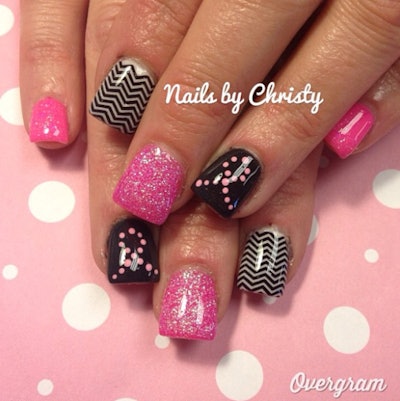 Nails by Christy E., Las Vegas, NV.
Instagram: @lvnailsbychristy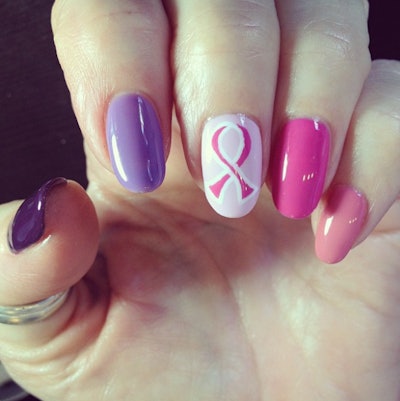 Nails by Natalie H., Joey Fernandez Salon, Redlands, CA.
Instagram: @shellacqueen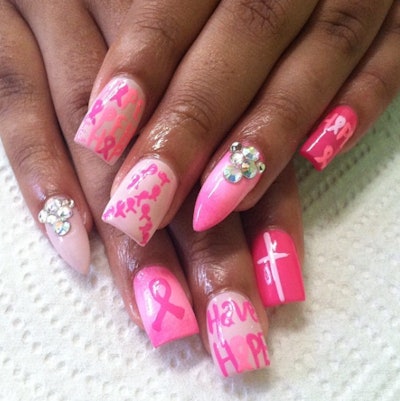 Nails by Tonya of Sweet Tips By Tonya, Raleigh, NC.
Instagram: @sweetsdaartist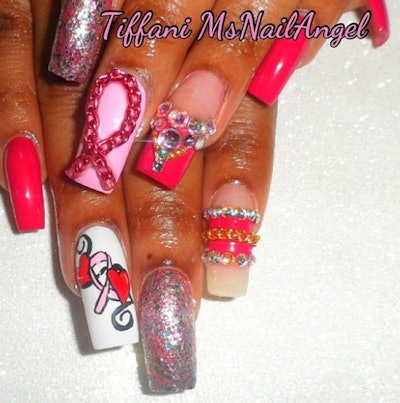 Nails by Tiffani, Orlando, FL.
Instagram: @tiffani_msnailangel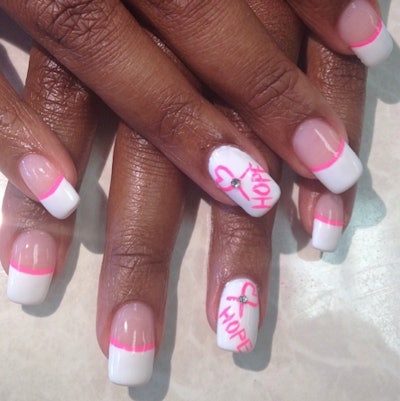 Jake, Powder Springs, GA.
Instagram: @nailstlc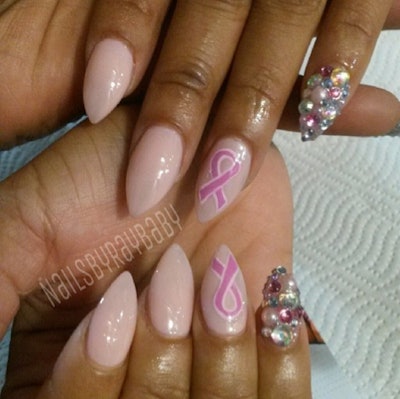 Nails by Rachel O., Atlanta, GA.
Instagram: @nailsbyraybaby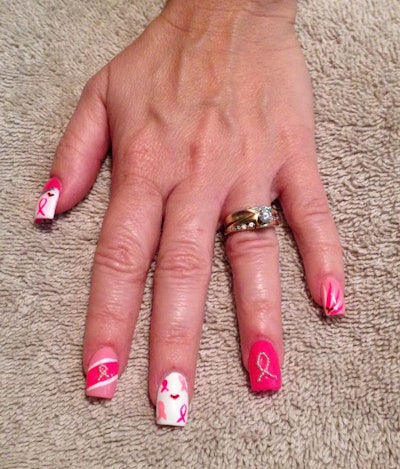 Nails by Missy Olivo-Burgess, Ocala, FL.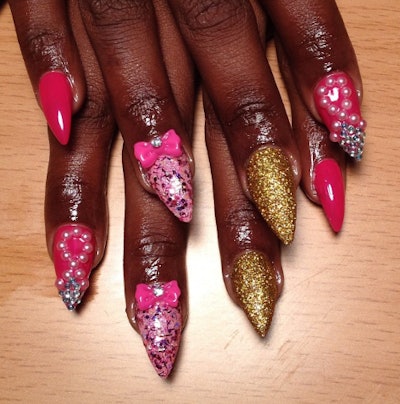 Nails by Instagram's @china_nails of Miami, FL.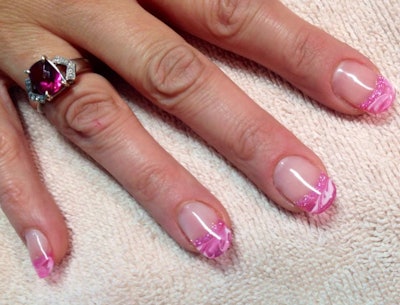 Nails by LCN Educator Dawnmarie D. of Timeless Elements Med Spa & Laser Center, MN. These were created using LCN Glass Gel.