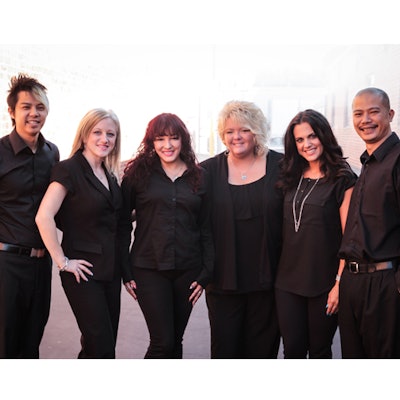 OPI is always progressing forward, proved recently by the formation of their new Artistic Design Team. The six nail artists began by collaborating to create hundreds of new designs using the complete collection of OPI Professional Products, including the relatively new line of GelColor. Between GelColor and OPI Acrylic, the techs let their creativity run loose to produce incredible and long-lasting patterns and even 3D art.
Meet each member of the team and see what role they play. »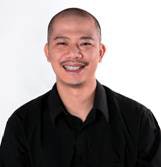 Vu Nguyen
Master of Fine Arts
Kansas City, MO
From tattoos to drawing and nail art, Vu can turn anything into a work of art! After attending Disney's California Institute of the Arts, eleven years ago Vu turned to nails specializing in Flat Hand Painted Nail Art. As an OPI Guest Artist, Vu has trained hundreds of nail technicians around the world. He has won top honors in the Nailpro Cup, placing first in numerous nail art competitions. Vu has published four nail art books and his work has been seen in Nailpro, Nails, and Viet Salon magazines.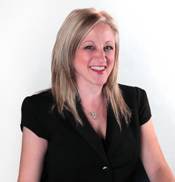 Chelsea Baart
The Embellisher
Victoria, BC
An eleven-year industry veteran, Chelsea Baart became an OPI Educator in 2012. With a passion for education and nail art, Chelsea enjoys inspiring others with her creativity. Specializing in hand painted and acrylic designs, her nail art has been featured in Nailpro, Nails, and Nail Art Gallery magazines.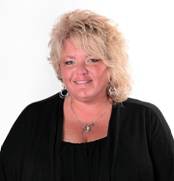 Christy Graham
The Abstract Artist
Cincinnati, OH
A nail technician since 1992 and an OPI Guest Artist since 2008, Christy is also a salon owner. She specializes in hand-painted abstract and seasonal nail art and 3D acrylic design. Christy has traveled the U.S. teaching, training and inspiring nail technicians and sales consultants to achieve their highest professional goals. Her nail art is regularly featured in OPI World News and Nails magazine.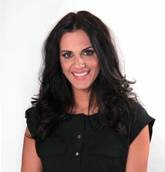 Jeany Perez
Elegance with an Edge
Lake Mary, FL
A licensed aesthetician, nail technician and salon owner with nearly two decades of experience, Jeany joined OPI as an Educator in 2010. She enjoys educating other beauty professionals in the technical and business aspects of the industry. Her trend-setting nail art and salon management accomplishments have been profiled in Nails magazine.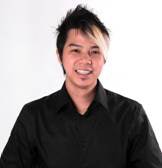 Robert Nguyen
Winning Design
Oceanside, CA
An OPI Guest Artist for seven years, Robert has competed, taught and inspired many others both domestically and internationally with his artistic skills. He has a booked-solid nail business with clients that come from near and far for his award-winning nail designs. Competing for many years, Robert has consistently placed first in nail art. He travels the world judging international nail competitions and his work has been published in Nailpro and Viet Salon magazines.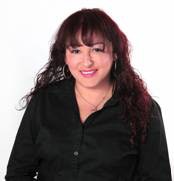 Adela Munoz
Storybook Nails
Fontana, CA
With over thirteen years in the nail industry, Adela began her OPI career in 2007 as an Educator. She has a booming acrylic, gel and nail art business in Fontana, with over 90% of her clients wearing her unique and exclusive nail art designs. Specializing in hand-painted Flat and 3D acrylic nail art, Adela enjoys sharing her creativity with her industry peers. Her award-winning nail art has been featured in Nails magazine and videos.
[Courtesy of OPI/Harris Shepard]