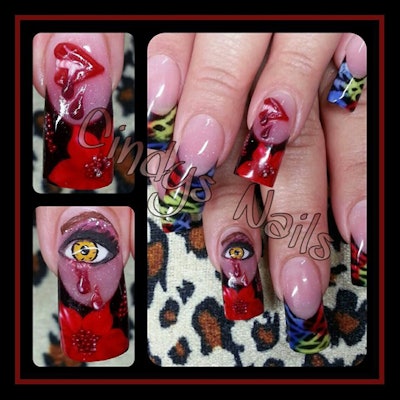 All Hallow's Eve isn't just about dressing up in costume; it's also about dressing up nails in eerie designs you've been eager to try all year. For this one month, bright oranges and neon greens are more than welcome side-by-side in a manicure. Creepy eyes, monster faces, and candy corn also all make their appearances on tips. Check back each day for a new design to inspire you up until October 31st!
 
See each day's Halloween design!
Day 31: Tears of Blood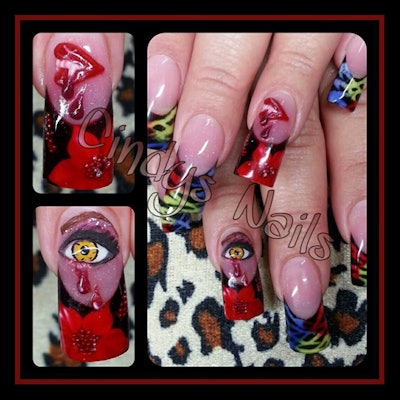 Nails by Cindy Ramos.
Day 30: Ghoulish Glitter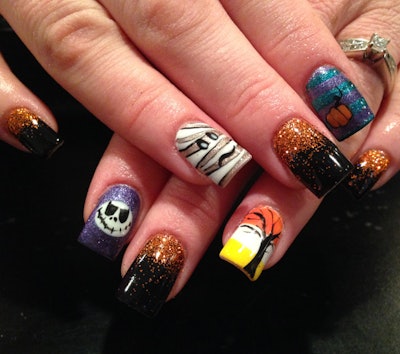 Nails by Tricia Baldwin of Studio Salons (Instagram @triciabaldwin).
Day 29: Sugar Skulls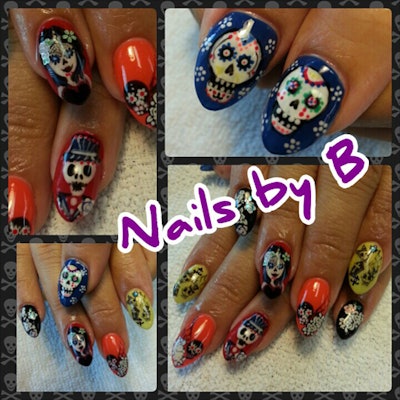 Nails by Brandy Nelson? of NV Salon, Eugene OR? (Instagram @bzwhacks).
Day 28: Confections and Apparitions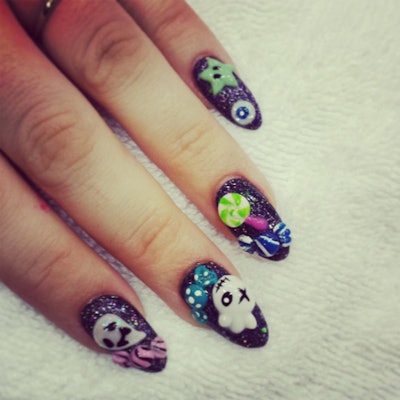 Nails by Alecia Mounixay of Euphoria Nail Care in Wilmington, NC (Instagram @thewhitekoi). Also see her work on her site: thewhitekoi.com.
Day 27: Tips and Treats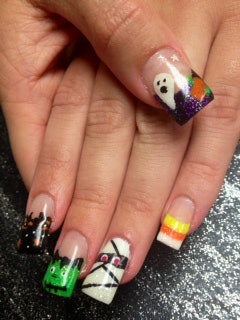 Nails by Teri Burwell.
Day 26: Fierce Ombre Talons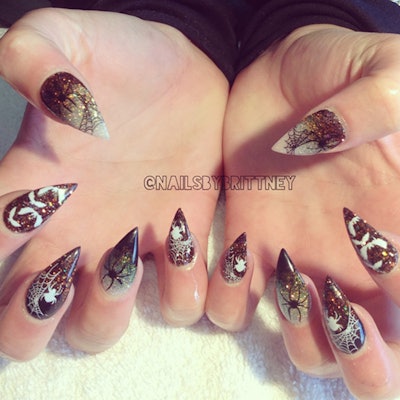 Nails by Brittney Sampson of Embellish Salon and Spa in Coeur d'Alene, Idaho
(Instagram: @nailsbybrittney).
Day 25: Freddy vs. Jason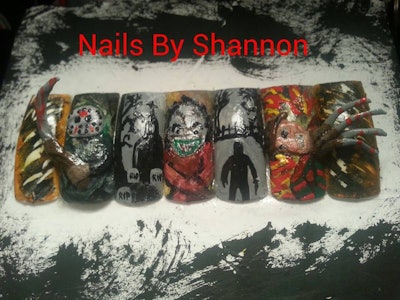 Nails by Shannon Nieves; 3-D sculpted design using acrylic and then hand painted.
Day 24: The Haunted Hill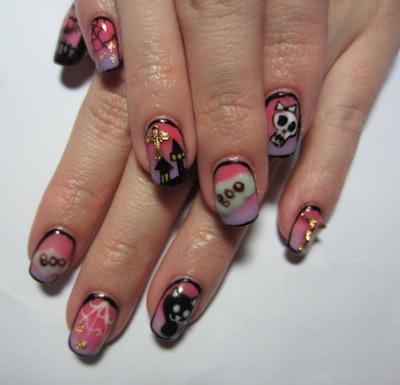 Nails by Rebecca Chuang (Instagram @rebeccakazumi) of Secret Chamber Nails.
Day 23: Happy Halloween Faces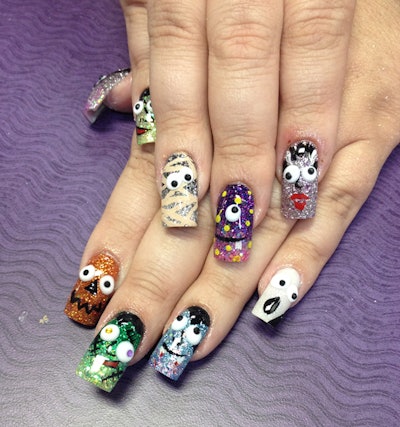 Nails by Ashley Craig of ProFiles Salon, Cape Coral, FL.
Day 22: Iron Fist Clothing Inspired Tips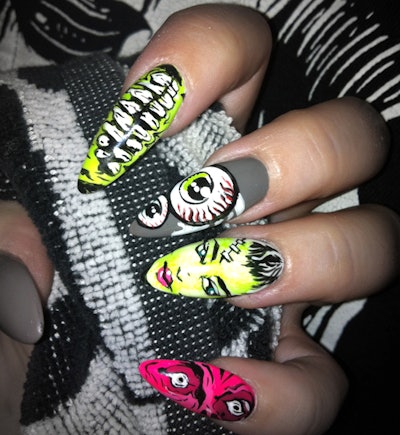 Nails by Tamara Di Lullo of Candy Nail Bar (Instagram @candynailbar).
See more of Candy Nail Bar in our NAILPRO-file article
in Fresno, CA. See her on Facebook (Never A Naked Nail) or follow her blog (neveranakednail.blogspot.com).
Day 2: 3D Graveyard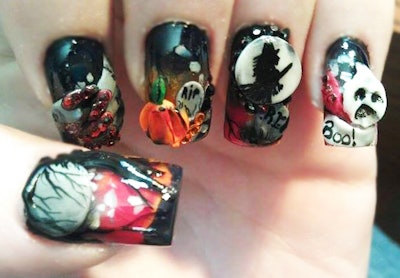 Nails by Rachael Waggoner of Dazzlin Digits 3D Nails; TheNailArtGirl.com.
Day 1: The Spooky Mansion
Nails by Freeda Latham, winner of multiple nail art competitions, including Nailpro's Season to Win.