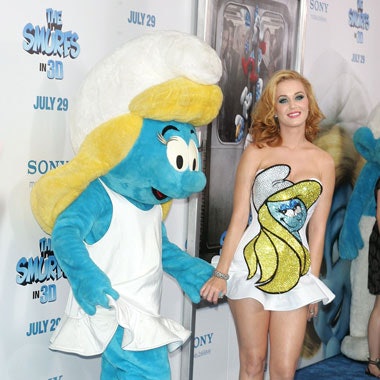 Katy Perry showed up to the July 24 premiere of The Smurfs with the iconic Smurfette (whom she voices in the movie) glittering on her dress and the whole gang of blue characters decorating her nails!
How did the intricate designs get on her tips? Pattie Yankee, owner of salon Pattie's Place and head nail tech for Dashing Diva, says the designs are part of Dashing Diva's new line, Design FX, a nail wrap with 3-D elements. Yankee pre-made full coverage tips for Perry with the wraps coated with brush-on gel for durability.
Want to get similar looks for your clients? Stop by Dashing Diva's booth during Cosmoprof North America this weekend! The brand's debuting the new line.
[Images: Getty Images; Katy Perry via Twitter]