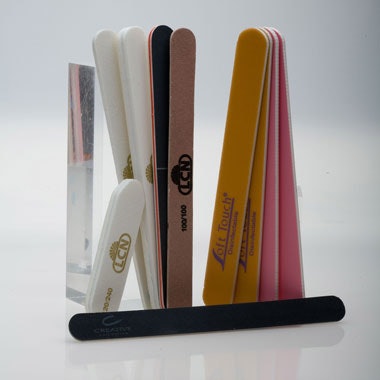 Filing doesn't mean damage. Natural nails need the right files and pressure. Some tools are more of a hindrance than a help: don't use 100- or 180-grit files on a natural nail. The coarse grit is too rough and may cause breaking or splitting later.
LCN • 800.86.NAILS • Files Manicure Set Tackle each step of natural nail service with the variety of grits available in this high-quality kit.
CND • 877.263.6245 • File Shape and refine with this 240-grit abrasive, perfect for use on natural nails.
Soft Touch • 800.237.7229 • Files Use these abrasives for delicate filing of clients' free edges.