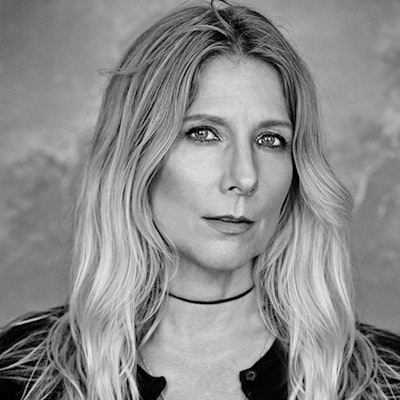 Nail technicians have long enjoyed the ability to improve clients' sense of well-being through the power of touch. Celebrity manicurist Tracylee Percival, however, has found a way to amplify those positive effects for her clients through her signature Reiki nail services, which she started offering about three years ago after training with a Reiki master. "All of my celebrity clients now want Reiki with their nail services," says Percival. "I've decided to grow my healing services on a larger scale into my business." Reiki is an alternative therapy in which the practitioner transfers energy to the recipient through the palms of the hands to promote relaxation and stress relief, as well as other benefits.
Although it took Percival a number of years to become a Reiki practitioner, her journey into the metaphysical began much earlier. "I've always known I was a little witchy, since I was young," laughs Percival. "You don't really put too much into it because it's not a way of life for a girl in New Jersey. You live your life and forget about it—and then all of a sudden it pops back up when you own a salon in your 20s." When Percival opened her salon 30 years ago, she says it wasn't long before clients started noticing there was much more to her manicure and pedicure services than beautification.
"Everyone who came in would say things like, 'Your energy is so good' or, 'The minute you touch my hands, I feel like the whole week disappears." Gradually, Percival began to study and practice her own form of energy transfer, which she frequently used when working on set at editorial shoots, but after a friend introduced her to a shaman, she decided to pursue Reiki classes. "She looked at me and said, 'You've been a healer for many lifetimes; you need to learn Reiki,'" recounts Percival. "At that moment my entire life of witchiness clicked!"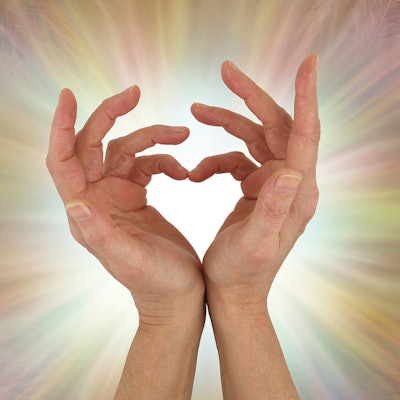 No longer a salon owner, Percival sees her celebrity clients in the privacy of their homes, hotel rooms or offices, where she provides customized Reiki manicures and pedicures, often before red carpet events to calm their nerves. "The main benefit is relaxation, but I've taken it to a different level where I can help people manifest things, release things and open different chakras," she says. At the beginning of each service, Percival offers her clients the opportunity to set an intention if they wish, cleanses the space by lighting palo santo wood and puts clients at ease with a customized aromatherapy oil blend and lighted candle from her new line of crystal manifestation candles. She often incorporates healing crystals into the service as well. After completing the manicure or pedicure, Percival completes the service with a 15- to 30-minute Reiki session. "It usually starts with the head and goes down to the root chakra and then to the feet, which is for grounding," she says. "By the time we're done, their nails are dry and they feel great!"
Percival recounts many stories about how she's been able to help her clients work through issues ranging from back pain to heartache using Reiki, an experience that has impacted not only her clients' lives, but also her own. "I feel like this has taken my service to a whole new level," she says. "I've always gotten such a sense of gratitude and a wonderful feeling out of giving service, so now to know that I can actually heal people and make them feel something on a different level is truly life changing."
– by Lotus Abrams
[Images: Courtesy of Tracylee Percival; iStock]
This story first appeared in the January issue of Nailpro magazine. To receive the magazine, click here to subscribe.