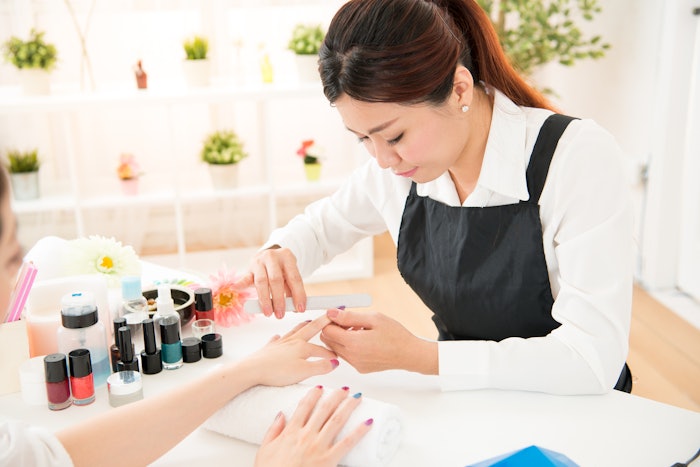 Types of Processes You Can Implement
Whether you're an independent nail technician or a salon owner, the sure fire way to maintain the highest level of customer satisfaction, retain ideal customers and build your clientele is through creating business processes. From the moment a customer contacts your business to schedule an appointment to the process you use to train new hires, there should be a process for how each step in your business is executed.
Some back-end processes that can help your business operate more smoothly are:
onboarding new hires,
how to provide a manicure service,
how to produce handmade products,
facilities management,
employee engagement,
a schedule and system for purchasing supplies,
how you package products and other retail in-store or for delivery
and, of course, how you deliver a great customer service experience.
Business processes can be achieved by identifying the tasks that need to be completed for your business to function properly and then creating step-by-step instructions on how to achieve your desired outcome for each of those tasks.
Mediums You Can Use to Create Processes
A key consideration for creating effective business processes for the different operations in your business is to think about the ways people absorb and comprehend information.
To create processes that are easy to understand, take the step-by-step instructions you create for each area of your business operations and put it in different formats, so your staff can learn the way that's easiest for themto understand.
Different mediums that allow for easy comprehension of instructions include:
Written protocols - Seeing the steps spelled out in front of you can help eliminate confusion and also adds to their visual memory when spelled out correctly.
Audio version of the process- Provide a voice over of the steps to be executed. Some people retain information through listening.
Video of someone performing the business function. Watch and learn is a great way to demonstrate the process in-person or virtually.
Use pictures and diagrams. Think Milady's textbook style, using pictures with detailed captions to demonstrate a step in a process and what it should look like. This is good especially for processes that involve physical products.
Hands-on learning. Give yourself or staff the opportunity to practice your instructions, word for word, completing each step you've outlined exactly.
The goal is to have your processes so detailed that they become a system of checks and balances for your company. If your processes have been misunderstood or executed improperly, it is easy to identify where in the process something went wrong.
Variables Within Your Processes
Producing consistent outcomes from your business processes can be achieved by ensuring certain variables within your process remain the same.
Some variables that may apply to your business processes are:
Time: Identify the amount of time that is necessary to complete each task within your process, whether this is the amount of time you take to respond to a customer's inquiry, the time it takes you to manufacture a product or the time it takes you to complete each step of a service.
Cost: Identify the costs associated with each step of your process. This includes payroll expenses, cost of goods and operating expenses.
Measurements: If there are any products or services where you can implement a "recipe," do it. Get away from the habit of free-pouring ingredients or free-cutting materials for your products and services. For each service you render and each product you create, define for each step, on average, how much of each product or supply to use. This will help you reduce waste, save you money on wasted materials and save you time from correcting your mistakes. There will always be a few outliers, but this will give you a baseline to adjust from if necessary.
Roles and Responsibilities: Who is responsible for carrying out this task in the process.
The objective of creating your business processes is to make better use of all of your business' resources. It allows you and your staff to deliver consistent products and services and allows customers to build trust in the experience they can expect every time they support your craft. Think about the ways in which you can provide your customers a more seamless, consistent service and the ways you can implement these in your day-to-day operations.
About the Author:
Jasmine Simms is an award-winning mom-entrepreneur, business consultant and hospitality industry expert with over 18 years of beauty and hospitality experience. Jasmine founded a luxury service nail salon Scrub Nail Boutique in Baltimore, MD in 2013. As a salon owner, Jasmine has achieved the title of "Best Nail Salon" in Baltimore seven consecutive years. Jasmine has been featured in NailPro Magazine, NPR radio, HuffPost, MSNBC, Black Enterprise, Fox and CBS.