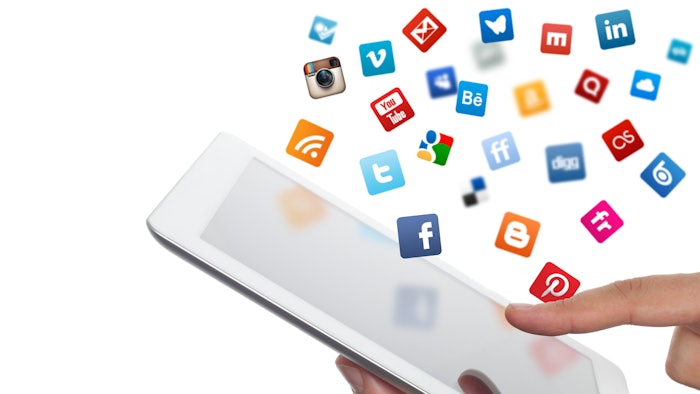 Courtesy of Dreamstime
Editor's Note: Although this article addresses makeup artists, we have found that these tips are beneficial for all beauty professionals.

By Danny Tran
Working as a permanent makeup artist and owning your own business are two very different things. While you may have spent years learning and perfecting your skills as a beauty professional, taking on the additional role of a business owner is a new challenge, with many new skill sets to perfect.
Whether you are ready to take the first steps into business ownership or have already taken them and are wondering how to make it work, you could probably use some marketing advice.
One of the biggest questions new business owners face is about attracting clients and maintaining a relationship with them once one is established. The truth is that no matter how well you interact with your clients, how skilled you are at your art and how much word-of-mouth advertising you get, you will still need to engage with the public to attract new clientele. One of the best ways to do so is by maintaining an online presence.
Embracing Digital Media
If you did not know the power of having an online presence before the pandemic, you probably do now. But it does not take a pandemic to make online marketing a valuable tool. Your consistent interactions online serve to remind the public of the service you provide, your brand and your professionalism.
So, how can you make digital media work for your business? Of course, you can purchase locally targeted advertisements, which should be a part of your overall strategy. However, some of the best marketing tactics involve using free social media sites to build your brand.
Working With Social Media
The invention of social media was a game-changer for business marketing and something today's businesses need to embrace if they want to reach their full potential. Think about it, many of us carry a world of social interaction right in our pockets. A world that is accessible from anywhere and helps pass the time when we are in a waiting room or long line.
Why would not you want your business to have that kind of accessibility? Because if you do not, your competitors will. Put simply, if you have not built a social media presence, you are losing clients to someone who has.
If you are new to social media marketing, do not panic. The good news is that you can start today by setting up a profile on Facebook, Twitter, Instagram, YouTube or Pinterest. Once you are online, you need to engage with the public. If you are unsure how to do this, try the advice below or seek help from industry experts who can help you market your services effectively.
Be authentic.

You are your brand. Your clients come to you for your artistry and expertise, and you want to showcase that on your social media. When you convey your values to your audience, it allows them to build confidence in you.

Post pictures of your work.

You cannot just talk about how great powder brows look; you need to show your audience your work with stunning photographs of actual clients. If you want to exhibit your work, you need to invest in some equipment: a good camera, a ring light and a touch-up app. Try taking your photographs from different angles, and put some effort into staging a clean background. You want your audience to focus on your artistry.

Engage with commenters.

Social media sites were built for social interaction, so be social. Whenever you talk to people or answer questions, you make connections with potential clientele. Remember to be yourself and speak to your audience as you would if they walked into your shop.

Keep an eye on your reviews.

Reviews matter and you want to make sure yours reflect the quality of your work. Thank reviewers who have left you a great review. When you receive a less than perfect review, check in with the person and attempt to resolve the issue in good faith. Even if the person refuses to engage, your comments will show your willingness to address a problem.
Do Not Forget Email
Email is a great way to reach your clients with promotions, special offers or invitations to special events. However, you want to take care that your emails will not be received as spam. That means walking the line between sending enough emails and too many. It also helps to keep your correspondence informative and engaging.
Remember that building an online presence is not a one-and-done kind of deal. You need to consistently connect with your audience and provide engaging content, especially in the social media arena, where attention spans can be very short. However, with the right approach, an online presence can make a significant difference in new client bookings and regular client retention.
*Original content from Danny Tran.