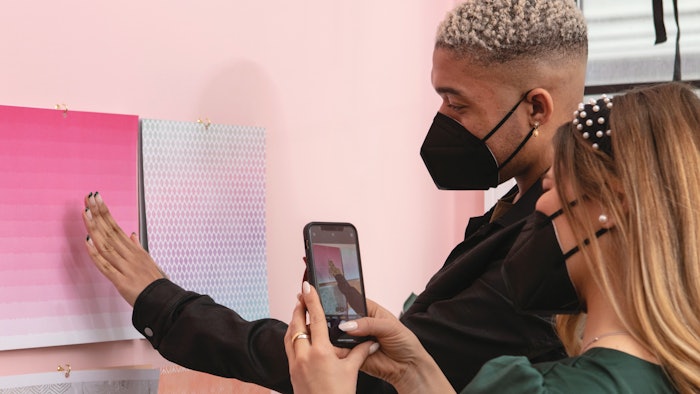 The "nailfie." We have all taken them to capture a fresh set in all its immaculate glory and then rushed to Instagram to share it with the rest of the nail-obsessed world. As a salon owner, however, the approach to snapping the perfect shot takes a strategic vision and preparation to flawlessly promote your business to new, returning and potential clients. The simplest way to find nailfie success? Set up a designated station in your salon.
Celebrity nail artist Julie Kandalec (@julieknailsnyc) and Amy Lin (@amylinglin), founder of sundays salon in New York City, spoke with NAILPRO magazine about the importance of having a nailfie station in your salon, tips for selecting an aesthetic and what makes it Instagram-worthy.
NAILPRO: Why do you think it is important for nail salons to have a "nailfie" station set up for clients to use?
Julie Kandalec (JK): Clients look for us on social media (Instagram, most of all), and it is a proven fact that interesting, well-lit and composed nail photos do significantly better, reaching more people. One big benefit? Charging more for your work.
Amy Lin (AL): A nailfie station creates an opportunity for the nail studio to create more digital hype and awareness around their business by encouraging clients to share their manicures with their broader digital community. It also allows people to share their nail care moments and to talk about your products/service or in-person experience in a very authentic way.
Continue reading for their other tips in the July/August 2021 issue of our digital magazine.