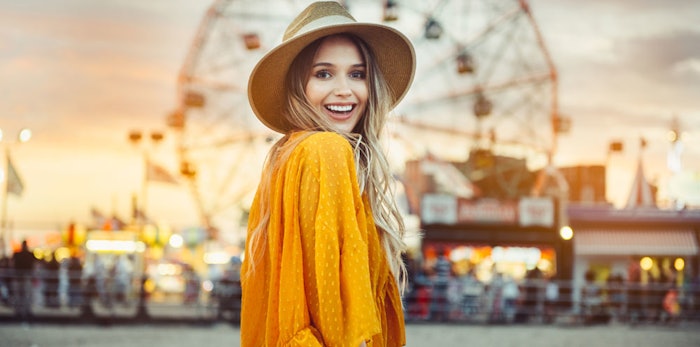 Tourism brings change to towns in both easily visible and imperceptible ways. One way is the influx of business, then the lull left behind in the off season—when a town has a regular tourist season due to the weather, a holiday or a regional location. How is your salon supposed to survive on such a sporadic and undependable schedule, who should your menu be catered to and what makes you stand out from the rest for rebookings who are seasonal and regulars?
Make a First Impression
Choose your salon experience and surroundings wisely. If you go all in with the focused theme of the area, your fellow locals and neighbors, who are possibly tired of some of the excess of tourists at the end of the season, are not going to find this relaxing. Imagine your full-time job is being a Christmas elf; you smile and work with parents and their well-behaved, entitled, screaming or unsupervised children all day, troubleshooting unexpected disasters and listening to never-ending loops of jolly holiday tunes on repeat. Walking into a salon decked out like Santa's village exploded, playing holiday classics, with a row of princess pedicures in progress, is possibly going to feel more like a nightmare than a relaxing retreat or much-needed pick-me-up.
Seasonal accents can be a great way to offer fun retail items from local artisans that tourists can take with them as mementos from their service. These would also serve as a rotation of decor that does not get stale or stay in the funk of the town "niche" of tourism. This gives you the opportunity to create the salon environment you dream of without falling into the trap of feeling like you must fit the town theme completely—you also serve the purpose of giving regulars a retreat that is either restful or inspiring depending on the experience and vibe you go for.
Continue reading about how to keep clients in a vacation location, including learning how to choose your clients, add menu variety, touch base, offer memberships and check global visibility, in the July/August 2021 issue of our digital magazine.
About the Author
Holly L. Schippers is a USA-based award-winning nail professional, globally known as the FingerNailFixer®.