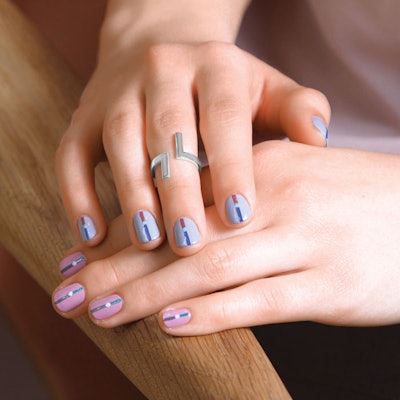 Thanks to social media, a near endless supply of nail art inspiration is accessible to anyone with a smartphone—a boon for clients, but a burden for many nail techs who may
not be prepared to recreate the look a client asks for. After experiencing this situation firsthand as a client, Lauren Caruso decided to utilize a nail art menu when she opened her own salon, Color Camp, in Los Angeles last year. "I found it frustrating as a consumer, so I thought having a menu would help people know what to expect before they showed up," she says.
Besides making it easier for salons to meet clients' nail art expectations, menus can also help them differentiate their brand, says Cyndi Ramirez, founder and CEO of Chillhouse in New York and The Chill Times website. "We offer a nail art menu for a couple of reasons," she says. "One: We thought it was important to inject the Chillhouse brand into nail designs and provide people with a curated experience. And two: for the competitive advantage. Why would someone get a manicure at Chillhouse versus her corner nail salon? What would make people travel from different boroughs, even different states? The nail art menu is one of those reasons."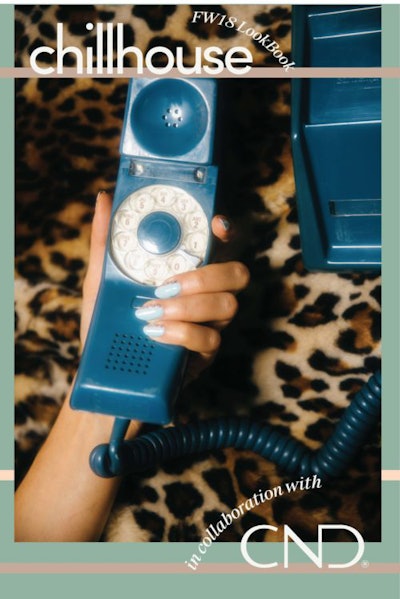 Nail art menus can take a number of forms, depending on the salon's objectives and brand identity. Sundays salon in New York, for example, utilizes an illustrated menu of six to eight simple looks—updated seasonally—that can be customized with clients' colors of choice. "Our nail art is catered to our clients' specific needs," says Sundays founder and CEO Amy Ling Lin. "It's very minimal, very modern." Color Camp, meanwhile, displays its nail art menu—nail tips mounted on a board—on the salon's wall. Clients can opt for one of the more complex seasonal designs or create their own by mixing and matching "basics," like French, half moon and ombré, with "extras," such as studs, foil and glitter. And at Chillhouse, clients can choose designs from a signature menu of 14 looks or a seasonal look book that's updated twice a year. To increase awareness, the salons all promote their menu designs on social media.
RELATED: Boost Revenue with Seasonal Nail Services for Every Personality
Adopting a nail art menu offers the opportunity to standardize appointment times and pricing for nail art, something that can be difficult to do with custom work. Sundays charges set fees for nail art on up to 2 nails or all 10 nails, while Color Camp charges standardized prices for seasonal looks, basics and extras. "Transparent pricing is super important for us," says Caruso. "I wanted to make sure that our clients knew exactly how much the art was going to cost." Chillhouse uses a tiered pricing system. "We have three tiers of pricing that were determined by time and our desired margins based on said time," says Ramirez.
RELATED: 'Tis the Season for Festive Holiday Nail Art
Although nail art menus offer many benefits to salon owners, they do present a few challenges. Owners must be sure every tech on staff is proficient at creating the looks on the menu in a specific time frame, so regular training sessions are a must. It also means salons must sometimes say no to clients' off-menu art requests. "Because we focus so much on nail art, people come to expect that we can do whatever picture they find on Pinterest," Caruso says. "We have to balance what the customer wants with ensuring a consistent standard and brand representation." Likewise, Sundays and Chillhouse discourage clients from requesting custom nail art.
Still, these salon owners have found nail menus help hook nail art newbies and boost profits. "I don't know how many times I've heard clients say it's their first time trying it," says Lin. "It's a great way to increase revenue." Caruso concurs, estimating that more than 75 percent of Color Camp's appointments include nail art.
Ready to create a nail art menu for your salon? Ramirez offers this advice: "Understand your clients and their personal style. The designs that work for us may not work for your salon, and vice versa. Also, make sure it feels authentic to your salon's brand—that's rule No. 1!"
–by Lotus Abrams
[Images: Courtesy of Sundays]