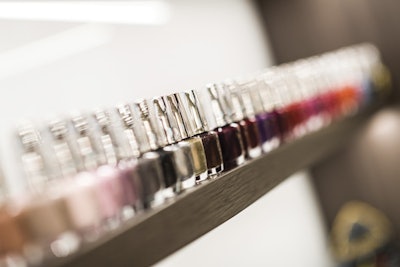 According to the 2017 NAILPRO Essentials survey, approximately 90 percent of salons sell retail products. That means, 10 percent of salons are missing out on potential profits—by choice! "The biggest mistake salon owners make is not selling anything at all," explains Carla Hatler, owner and founder of Lacquer salon in Austin, Texas. According to Amy Ling, owner of Sundays salon in New York, nail professionals actually have an upper hand when it comes to retail sales. "If clients trust you, then they will trust in the products that you sell," she explains. The best news of all: With a little time, effort and creativity, you, too, can profit from retail sales, whether you're new to selling or are looking to sharpen your skills. To help you kick your sales into overdrive, we've asked top salon owners to reveal their most effective selling strategies. Here, they share their most coveted tips and tricks for achieving retail success.
Perfection by Selection
Determining which products to sell is half the battle. Your safest bet? Stick with what you know. From polish to top coats to nail files, products that can help clients maintain their manicures between appointments essentially sell themselves. Another option: Curate a retail selection that reflects your salon. "For example, if your salon is eco-conscious, retail all-natural lifestyle products," suggests Ling. "Or, if your salon is fashion-focused, try selling unique clothing and accessories." When in doubt, cater to your clients' needs. "Our clients are always looking for last-minute gifts," says Rita de Alencar Pinto, founder of Vanity Projects salon in New York and Miami. As a result, the salon sells everything from rings to candles to greeting cards.
Related: Industry Veterans Share Successful Business Advice
On Display
Creating an inviting retail section can be tricky, especially if you're limited on space. Showcase your products in areas that get the most traffic, such as in the lobby or at the front desk. "Putting time into the presentation of your retail items does wonders," says Pinto. "A retail cabinet with different levels, drawers and doors allows you to display your products in a unique way. Or, use props, such as gemstones or seashells, to display delicate jewelry." Claudia Diamante, cofounder of Nailsaloon salon in Washington, DC, emphasizes that aesthetic is especially important in today's Instagram age. "Think of your retail space as a Pinterest board; use different colors and textures and add special touches that play on the salon's theme," she suggests. No matter how you choose to display your products, make them easily accessible to clients for sampling. "Allowing clients to test a product before buying it makes them more likely to fall in love with it," emphasizes Pinto. Nadine Abramcyk, cofounder of Tenoverten salon with locations in New York, Los Angeles and Dallas, often incorporates her retail products into her services, noting, "It's important to expose our clients to our favorite products so that they'll want to take them home."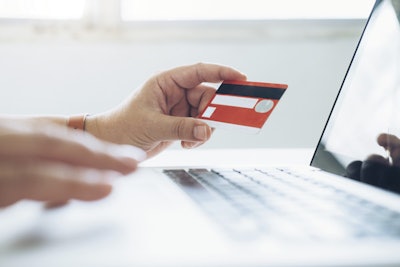 Virtual Shopper
Thanks to modern technology, clients can now purchase their favorite products without ever leaving their house. Luckily, there are certain products that clients still prefer to buy in person, namely, nail polish. "Clients usually want to try on the color before they buy it," emphasizes Ling. If a client insists on buying online, encourage techs to provide guidance. "There are so many counterfeit products out there, techs should educate their clients on how to look for quality ingredients and authentic products," advises Hatler. Another option? If you can't beat them, join them! Sell your products directly on your salon's website. The Stories feature on the Instagram app, for example, can take followers to your website with a single upward swipe. What's more, online retailers such as loxabeauty.com give nail professionals a commission when they refer clients to the site. Clients can search for a profile, and a percentage of each sale goes to the salon or the pro.
Related: Nailing the Perfect Rental Space
Selling Points
When it comes to your sales tactic, there's a fine line between persuasive and pushy. "You don't want clients to feel like they're being pitched to every time they come into the salon," warns Diamante. "Instead, techs should focus on how a product's ingredients can meet clients' needs," suggests Hatler. Determine who will be primarily responsible for selling: nail professionals or front desk staff. If you set a sales goal for techs, Ling suggests keeping it low or offering incentives such as gift cards or free products to prevent sales from interfering with the quality of services.
In addition to talking to clients about your latest offerings, use in-store signage and social media to promote new products. "Social media platforms, such as Instagram, allow you to showcase your products in an organic way," explains Ling. "You can take a photo of a beautiful manicure and show off your jewelry at the same time." Discounts, in-store events and even partnerships with local businesses can also help get clients excited about your products. "Retailing in the salon is all about the experience," says Ling. "Don't be afraid to try different things; make small changes at a time and see how they go!"
-Taylor Foley
[Images: Courtesy of Getty Images]
This article was originally published in the October 2018 issue of NAILPRO