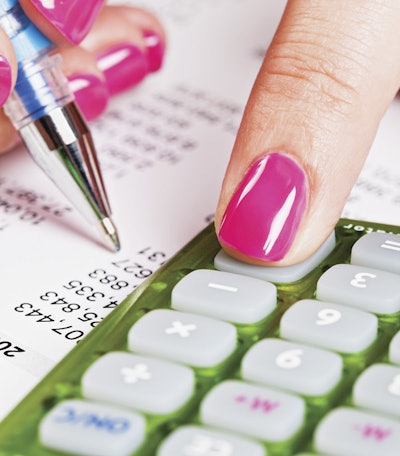 Be ready to move on from your business when the time comes by developing a plan in advance for a smooth and profitable transition.
Although nail tech and salon owner Maria Salandra's celebrity client book was booming—Sandra Bullock and Rihanna are regulars—business at her Finger Fitness salon in Cliffside Park, New Jersey, was stormy. First, her mother—also the Finger Fitness salon manager, bookkeeper and receptionist—was diagnosed with lung cancer, so Salandra turned her focus to her mother's care and was unable to give the business the attention it required. Soon after, her father was also diagnosed with cancer, followed by a sudden, large exodus of clients. Eventually, it became clear that it was time to move on. "My exit strategy?" she asks. "I didn't have one. I would have done it forever and never even given it a thought."
Giving up ownership of a salon can be emotional under any circumstance, but stress and urgency, especially when a salon is suffering a financial loss, can make the process extremely difficult. Salandra eventually sold her salon fixtures and equipment for less than she'd invested in a recent remodel. She used the proceeds to pay off utilities, a lease on pedicure units and a renovation loan and walked away with her name, client book and remaining supplies. After opening a new location that was subsequently destroyed in a fire, she said goodbye to salon ownership for good and redirected her energy to her A-list clientele.
Related: Boost Business with Lash Services
Salandra was lucky to have a solid plan B, however, few salon owners do. Eager to make the salon a success, an owner may pour years of sweat equity and cash investment into building a business without a clear plan for retiring, pursuing other opportunities or simply accommodating life's curveballs. Too often, by the time a salon owner decides to exit the business, the salon's value has decreased considerably, sometimes to the point where closing the doors or bankruptcy are the only options.
Fortunately, this fate can be avoided with early, careful planning. "Devising a clear exit strategy, and revisiting the strategy often, is important because it motivates salon owners to maintain current operations, cash flow and responsibilities; prevents owners from becoming overwhelmed; and maximizes the salon's selling potential," says Jack M. Bennett, a commercial business broker at LA Property Broker. If a salon owner chooses not to sell, exit planning helps ensure he or she doesn't overinvest in the business (in money or time) and/or transfers a flourishing business to a successor.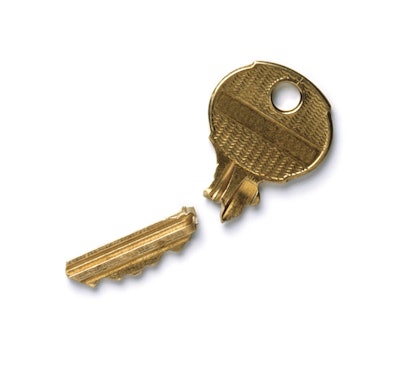 What's an Exit Strategy?
An exit strategy is a strategic plan to transition ownership of a salon or a salon's assets once an owner has decided to retire or change roles. Exiting a business can take many forms, from liquidating inventory and equipment to paying off debt and shuttering operations to selling for a large, retirement-supporting profit. Less common exit strategies include merging with another salon or going public. Most exit strategies, however, fall into one of three categories: transfer, close or sell.
Transfer
In a salon transfer, an owner leaves a (ideally) profitable salon to a successor or heir. Here, the focus is still on increasing salon value, however, because an owner won't profit from an eventual sale, he or she may choose to take more money out of the salon over time. Transition planning, to include mentoring and training of the eventual owner in all aspects of the business, is very important. Many owners often find it difficult to delegate responsibilities because the salon is his or her "baby," but delegating tasks sooner rather than later will increase the chances of a successful transfer.
Close
In some cases, closing, or dissolving, the salon is the best exit strategy. This decision may make the most sense to owners when assets or property has a greater value if sold or used for a different purpose. This was precisely the scenario for Katie Cazorla, who opened The Painted Nail at the W Hotel in Hollywood, California, in 2008, and later, opened the HiSocieTEA café next door. Over time, Cazorla realized that HiSocieTEA was more lucrative and easier to manage, so she submitted a business plan to the landlord for repurposing the salon's leased space into a HiSocieTEA event space for the remainder of her seven-year lease term. The landlord accepted the proposal, and Cazorla sold her custom salon furniture and helped her techs get new positions at another salon. Because Cazorla owns The Painted Nail brand, she's still able to earn income by selling The Painted Nail products online.
Sell
In almost all cases, selling the salon is the preferred approach to transitioning from salon ownership because it offers the greatest opportunity for owners to reap the benefits of their hard work. Some salon owners will plan to sell for a modest profit, choosing to fund their retirement over the course of their career (in the form of increased salary or dividends), while other owners open a salon with the intention of growing its value as much as possible over 5 to 10 years, and then selling for a maximum price. In both cases, timing is everything. If an owner intends to sell, it's important to do so when the salon's value is high—not declining (see the sidebar, "Determining a Salon's Selling Price," on page 59 to learn how a salon's selling price is calculated).
What Does It Mean to Sell a Salon?
Most salon sales are referred to as asset sales, which means a buyer is acquiring a specific item or collection of items. "However, anything can be an asset," says Bennett. "This is why a buyer and seller must agree in writing, in exact forensic detail, what's being sold and purchased." Salon assets include obvious items, such as manicure tables and supplies, and less obvious items, such as trademarks and client databases. Leased facilities and equipment are especially tricky. "Most options in leases aren't transferrable," says Bennett. "I've been involved in transactions where the seller, at the end of the selling process, admits that they own practically nothing." This ambiguity can be as harmful to the seller as the buyer. For example, Salandra's sale didn't address her leased pedicure units, which the buyer assumed were transferred with the sale. While Salandra's sales price covered the remaining lease payments, it didn't cover the expensive lease termination fee. After the purchase, the buyer immediately sold the salon to another party and included the units in the sale. Without a clear paper trail, Salandra got stuck with the final bill.
Preparing to Sell
It's tempting to wind down efforts as exit day approaches, but for owners who plan to sell, it's more important than ever to maximize revenue; hire a strong, committed team; build the salon's name recognition and reputation; and keep operating expenses to a minimum. Maintaining current and accurate records and ensuring the salon is compliant with licensing and insurance requirements is always important, but these activities are especially critical when putting a business on the market. "Accounting records are the 'language' that banks, potential partners and buyers use. If you've maintained your records in a standard way, buyers will be able to find the information they need to make an informed decision," says Anthony Griffin, a certified management accountant (CMA) and small business consultant based in Dayton, Ohio. In addition to well-maintained books, other required documentation includes a balance sheet, an income statement, a copy of the lease, one to three years of tax returns, previous bank statements and a detailed list of all furniture, fixtures and equipment that will be included in the sale. Owners should also collect any other documentation that certifies value, such as a client list, appointment records, trademarks, press coverage and social media numbers.
Determining a Salon's Selling Price
The selling price of a salon is typically determined in one of three ways, explains Jack M. Bennett, a commercial property broker at LA Property Broker. Using the "income approach," annual operating expenses are subtracted from gross annual income. That figure is then multiplied by two or three. The "replacement approach" totals the value of equipment, furniture and furnishings, and adds the value of the lease and goodwill. In this context, goodwill refers to the value of continual patronage of the salon's clientele. The third method, the "market approach," looks at the closed sale price for similar salons in the area, comparing specifically what was purchased as part of the completed sale. These methods will result in a range of values, and where a salon falls within the range can be impacted by a number of factors. For instance, missing or incomplete financial records will decrease value, while well-documented management processes or long-term employees who will likely stay with the business will move the value to the higher end of the range.
Hiring Experts
Planning and executing an exit strategy alone can be risky—and overwhelming. Salon owners should rely on various experts to ensure that they're legally and financially covered throughout the process. Griffin recommends hiring a bookkeeper to come in weekly or biweekly to manage the books and a certified public accountant (CPA) to review the books annually, prepare financial statements and assess the tax implications of any business decisions. Also, owners should always have an attorney review the terms of any sale or transfer. A business broker is another valuable resource. As a licensed expert in buying and selling businesses, a broker can help sellers determine the value of a salon, gather required documentation, market the business to prospective buyers and negotiate and finalize a sale. These services are done for a commission, usually 10 to 12 percent of the selling price—a nominal fee considering their help usually results in a higher selling price and can ease a seller's anxiety during a potentially emotional time.
-Leslie Henry
[Images: Courtesy of Getty Images]
This article was originally published in the October 2018 issue of NAILPRO